The
second
season of the Sailor Moon anime, Sailor Moon R, picks up right where the
first season
ended and focuses on two main story arcs. The first story arc (
Episode 41
to
Episode 53
)
follows the reawakening of Sailor Moon and the Sailor Scouts and the arrival of two aliens, Alan and Anne, who are trying to gather energy for their Doom Tree. While several aspects of this first arc are taken from the Sailor Moon manga, the alien protagonists and their tree are original creations created for the anime so that the Sailor Moon manga would have time to catch up to the anime's original airing in Japan. The second half of Sailor Moon R (
Episode 54
to
Episode 81
) follows the manga more closely with the arrival of the little girl, Rini, from the future followed by agents of the Nega Moon from
the dark planet Nemesis. This second arc takes the series to it's next level as it establishes the future Sailor Moon timeline and begins to introduce the Outer Sailor Soldiers with Sailor Pluto. The season finishes with a
clip show
that basically summarises the Sailor Moon anime and teases several characters and plot points from the next season,
Sailor Moon S
. A Sailor Moon R special and theatrical movie were also released. For more on these, as well as the missing Sailor Moon R anime episode, scroll down.
Sailor Moon R Anime Episode Guide
Note: This Sailor Moon episode guide primarily uses the 90's DiC dub episode numbers and titles. However, the original Japanese episode names and numbers are shown on the individual guide pages.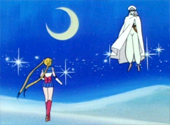 41
.
The Return of Sailor Moon
42
.
So You Want to be in Pictures
43
.
A Knight to Remember
44
.
VR Madness
45
.
Cherry Blossom Time
46
.
Kindergarten Chaos
47
.
Much Ado About Babysitting
48
.
Raye's Day in the Spotlight
49
.
Food Fetish
50
.
Mirror, Mirror, On the Wall
51
.
Detention Doldrums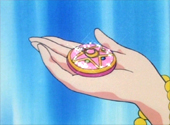 52
.
Secret Garden
53
.
Treed
54
.
Serena Times Two
55
.
The Cosmetic Caper
56
.
Sailor Mercury Moving On?
57
.
Gramps in a Pickle
58
.
Trouble Comes Thundering Down
59
.
A Charmed Life
60
.
A Curried Favor
61
.
Naughty 'N' Nice
62
.
Prediction of Doom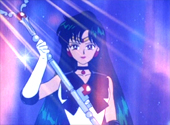 63
.
Enemies No More
64
.
Checkmate
65
.
Sibling Rivalry
66
.
Rubeus Evens the Score
67
.
Rubeus Strikes Out
68
.
The Secret of the Luna Sphere
69
.
Emerald Takes Over
70
.
Promises Fulfilled
71
.
No Thanks, Nurse Venus
72
.
Dog Day for Artemis
73
.
Smart Payoff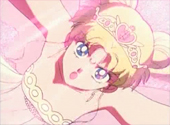 74
.
Child's Play
75
.
Future Shocked
76
.
Legend of the Negamoon
77
.
Jealousy's Just Rewards
78
.
Birth of the Wicked Lady
79
.
Brotherly Love
80
.
Diamond in the Rough
81
.
Final Battle
82
.
Follow the Leader
Sailor Moon R Missing Episodes
Unlike
the first season
, Sailor Moon R only had the one episode that was never dubbed into English. Whether this was due to the amount of episodes purchased, the fanservicy content or a possible official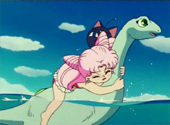 request on behalf of Naoko Takeuchi or a Japanese company is unknown. What makes this episode exceptional is that it is the only "Missing Episode" not to be released in the Uncut DVD Box Sets of the first two seasons, suggesting that it's "missing" status is due to a Japanese editorial decision rather than North American censorship.
If you've ever wanted to find out what this episode is all about, here is a story summary accompanied by screencaps, shopping information and extra information that I hope proves useful.
Jap. 67 Ocean Island Vacation. A Soldier's Day Off
Sailor Moon R Movie & Special
Sailor Moon R The Movie: The Promise of the Rose is an epic hour long animated cinematic feature that pits the Sailor Scouts against an all new villain who has a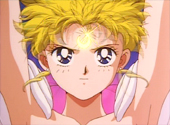 possible connection to Anne and Alan, the two aliens from the first arc of the Sailor Moon R season. Cronologically the story fits somewhere between
Episode 67, Rubeus Strikes Out
and
Episode 73, Smart Payoff
as Rini is still in the present and is aware of the Sailor Scouts' secret identities though most fans simply watch the film after viewing the Sailor Moon R season as a whole. Shown alongside the Sailor Moon R movie in theatres (and paired with it on the Region 2 DVD release) was the short special, Sailor Moon R Special Make Up! Sailor Soldiers which served as a simple introduction to the story of Sailor Moon and it's characters set against a humorous side story featuring Serena and Rini eavesdropping on two strangers talking about their favourite Sailor Scout.
Sailor Moon R The Movie: The Promise of the Rose
Sailor Moon R Special Make Up! Sailor Soldiers!
Sailor Moon R Opening and Closing Credits
Throughout the Sailor Moon R season and it's different releases, several opening and closing credits were used. Here you'll find detailed summaries of each credits accompanied by screencaps of each one. Enjoy!
English Opening Credits 1 - English Opening Credits 2 - English Movie Opening
Japanese Opening Credits 1 - Japanese Opening Credits 2
English Closing Credits - Japanese Closing Credits
Sailor Moon R Bumpers
In the original Japanese version of Sailor Moon R, small bumpers, also referred to as "eyecatches" by fans, were included before and after commercial breaks. These were excluded when the show was adapted for an English release most likely due to the cheese factor that many of these bumpers posess. Here they are though for your enjoyment.
<-- Sailor Moon --
-- Return to Main--
-- Sailor Moon S -->
Are you a Sailor Moon fan? Sign up for my free Sailor Moon newsletter to stay up-to-date with all of the latest Sailor Moon anime, manga, and merchandise news.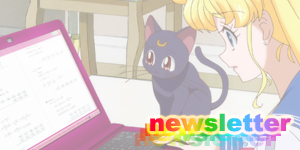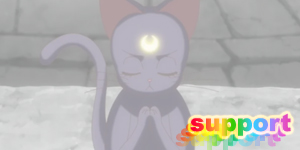 Enjoying the content on Moonkitty.NET? Please consider sending me a quick donation via Ko-Fi. Every little bit is appreciated and helps support me as I dedicate more time and resources into content creation for the site and its various associated projects.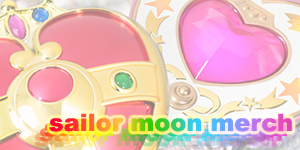 sailor moon eternal edition manga
sailor moon naoko takeuchi collection manga
sailor moon crystal anime blu-rays and dvds
sailor moon funko pop! figures
sailor moon t-shirts and tops
sailor moon proplica item replicas
sailor moon tamashii nation figures
90s sailor moon anime dvds
-- more -->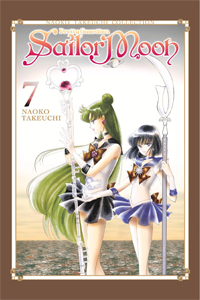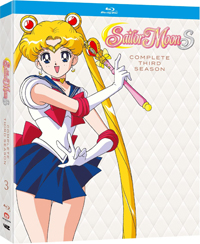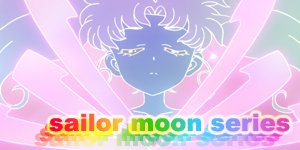 sailor moon crystal anime episode guide
sailor moon 90s anime episode guide
live action sailor moon tv series
sailor moon musicals
sailor moon manga
-- more -->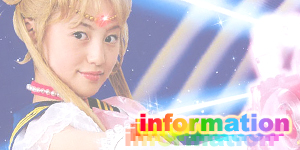 sailor moon characters
sailor moon locations
sailor moon voice actor interviews
sailor moon attacks
moonie mailbag
-- more -->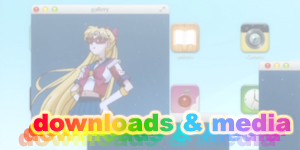 sailor moon podcasts
sailor moon desktop wallpapers
sailor moon mobile wallpapers
sailor moon avatars
sailor moon christmas content
-- more -->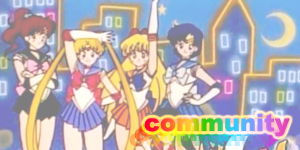 Stay up to date with all of the latest Sailor Moon news and site updates by connecting with me on some (or all) of the below social networks and platforms.