Welcome to my little corner of my Sailor Moon fansite dedicated to Moonkitty.NET's 20+ year history. Here you'll find a library of previous layouts to browse through, some technical stuff like the site's site map and RSS feed, and info on how best to contact me.
Sailor Moon Fansite Deep Dive
Here we go!
Previous Layouts & History: Take a trip down Memory Lane and find out how Moonkitty.NET started and how it got to where it is today.
The RSS Feed: Great for staying up to date with Moonkitty.NET and Sailor Moon news.
Contact Me: Information on how to get in contact with me about anything relating to Sailor Moon, websites, advertising or anything else. Please don't call me Moon Kitty or Sailor Moon.
Recommended Links: A collection of recommended Sailor Moon websites from back in the 90's and early-2000's.
Link Us: Thanks so much for wanting to link to Moonkitty.NET on your website, blog or forum! Here are some buttons and banners for you to use!
Gifts & Awards: Remember web awards and gofts? They were all the rage in the 90's and early-2000's. Here's my page for storing gifts and awards that Moonkitty.NET or myself have gotten over the years. Note: I do NOT accept gift or award graphics from strangers or for competitions that I havn't entered.
Chibi Dolls: My collection of Chibi Dolls!
Site Map: Here's Moonkitty.NET's site map for Google and other web services. It's no necessary to post it, but I like to keep a public record of Moonkitty.NET's features even if they don't mean much to, well, anyone. Still, this may be useful for those that want to see a list of ALL the pages on Moonkitty.NET and as an example for those that want to create their own.
Old Moonkitty.NET Introduction: An old introduction to Moonkitty.net that I wrote. Interesting and still rather informative but I find the text in the header serves the same purpose and in less words.
Love Sailor Moon? Sign up for my free Sailor Moon newsletter to stay up-to-date with all of the latest Sailor Moon anime, manga, and merchandise news.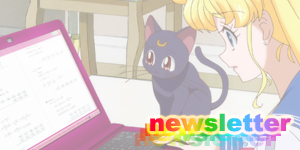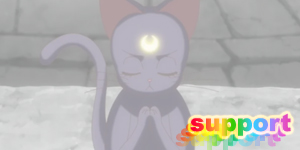 Enjoying the content on Moonkitty.NET? Please consider sending me a quick donation via Ko-Fi. Every little bit is appreciated and helps support me as I dedicate more time and resources into content creation for the site and its various associated projects.
Into crypto? You can send me some Bitcoin (BTC) via bc1qm3gvq5kwlexdal8xurqncqgm22qtlh73gw2cvq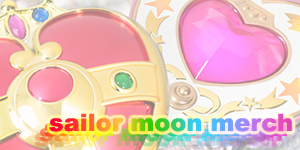 sailor moon crystal anime blu-rays and dvds
sailor moon funko pop! figures
sailor moon t-shirts and tops
sailor moon proplica item replicas
sailor moon tamashii nation figures
90s sailor moon anime dvds
-- more -->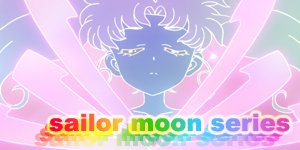 sailor moon crystal anime episode guide
sailor moon 90s anime episode guide
live action sailor moon tv series
sailor moon musicals
sailor moon manga
-- more -->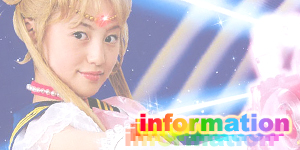 sailor moon characters
sailor moon locations
sailor moon voice actor interviews
sailor moon attacks
moonie mailbag
-- more -->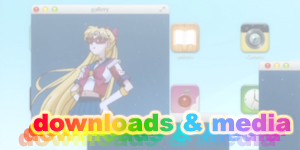 sailor moon podcasts
sailor moon drops on ios / android
sailor moon desktop wallpapers
sailor moon mobile wallpapers
sailor moon avatars
japanese sailor moon episodes

new english sailor moon episodes

-- more -->