The fourth season of the Sailor Moon anime, Sailor Moon SuperS (pronounced as a plural of super, "supers" and not "super ess" as many fans call it) is based on the fourth major story arc in the Sailor Moon manga which features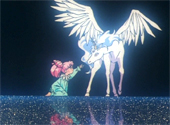 an enemy from the dark side of the Moon invading the Earth and explores the past of the Moon and Earth Kingdoms.
Due to the plot heavy previous season, Sailor Moon SuperS deviates quite a bit from the manga storyline and instead focuses on fun character based episodes, giving characters such as Ikuko,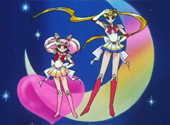 Molly, Andrew, Lizzy, Artemis and Luna, etc to share the spotlight before the final season Sailor Stars which primarily focuses on the Sailors.
This more relaxed pace is the main reason the season is often slammed by fans though ironically it's finale often ranks as many people's favourite and the animation and music overall is some of the best out of any season of the anime making it well worth a look.
The Episodes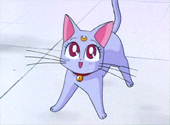 128. Dreams Take Flight
129. No Ordinary Horsepower
130. Sweat Dreams
131. Baiting the Trap
132. Perfect Couple
133. Much Ado About Kitten
134. A Pegasus Page Turner
135. A Teacher's Lesson
136. The Trouble With Love
137. Phony Fairy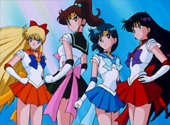 138. Driven Dreamer
139. Cutting it Close
140. Clothes Call
141. Double Trouble
142. Recipe for Danger
143. Kicking Into High Gear
144. Beach Blanket Bungle
145. Tutu Treachery
146. Duchess' Day Off
147. No Prince Charming
148. A True Reflection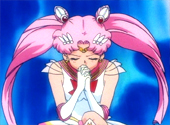 149. Eternal Dreams
150. A New Nightmare
151. Heartfelt Melody
152. Dreams of Her Own
153. Dental Dilemma
154. Nightmare Garden
155. Vaulting to Victory
156. Reflections of Reality
157. Dream Believer
158. Pegasus Revealed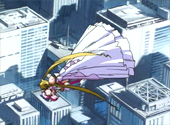 159. Rini's Lovely Rhapsody
160. Tomorrow's Big Dreams
161. Day of Night
162. Show Time Showdown
163. The Dark Legend
164. One in the Hand
165. Golden Revival
166. The Sweetest Dream

The Movie & Specials
Early in the Sailor Moon SuperS's original airing on Japanese TV a special called,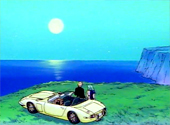 "Sailor Moon SuperS Special" aired the week after Episode 131 instead of a regular episode. It featured three mini-episodes featuring Sailor Uranus and Sailor Neptune (who's only other appearance in SuperS is in the movie), and an adaption of a manga story featuring Chibi Usa (Rini) and a recap episode.
S1. A Magnificent Transformation? Crybaby Usagi's Growth Diary
S2. The Return of Haruka and Michiru! The Ghostly Puppet Show
S3. Chibiusa's Adventure! The Dreaded Vampire Castle
Towards the end of the season, the Sailor Moon SuperS Movie was released in cinemas in Japan the week after Episode 157 aired on TV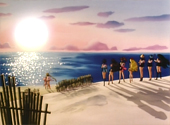 and on the same day as Episode 158 (!). Unlike the other seasons' movies though the events in the SuperS movie allow it to be placed in continuity any time after the Inners get their power-ups.
One cause of controversy concerning the movie is the appearance of Sailor Pluto who appears with Sailor Uranus and Neptune as if she had never died in Sailor Moon S. There are many ways to explain this plot hole away but for the most part it's better just not to worry about it and enjoy the movie.
Coupled with the movie's theatrical run in Japan was an exclusive short film (similar to the Pokemon shorts that used to show before those movies) that adapted Sailor Mercury's "Exam Battles" manga story.
Amy's First Love
Sailor Moon SuperS The Movie: Black Dream Hole
Opening and Closing Credits
Throughout the Sailor Moon SuperS season and it's different releases, several opening and closing credits were used. Here you'll find detailed summaries of each credits accompanied by screencaps of each one. Note, the
Edited English Version
that aired on TV was without any opening credits.
Uncut English Opening Credits - Edited English Movie Opening
Japanese Opening 1 - Japanese Opening 2
Edited English Closing - Uncut English Closing 1 - Uncut English Closing 2
Japanese Closing 1 - Japanese Closing 2 - Movie Closing
Bumpers
In the original Japanese version of Sailor Moon SuperS, a small bumper, also referred to as an "eyecatch" by fans, were included before and after commercial breaks. It was excluded when the show was adapted for an
Edited English
release most likely due to the cheese factor that many of these bumpers possess, however the Sailor Moon SuperS bumper was included on the
Uncut English DVDs
.
<-- Sailor Moon S--
-- Return to Main --
-- Sailor Stars -->
Are you a Sailor Moon fan? Sign up for my free Sailor Moon newsletter to stay up-to-date with all of the latest Sailor Moon anime, manga, and merchandise news.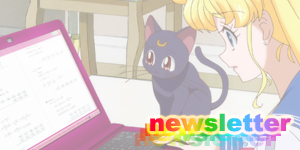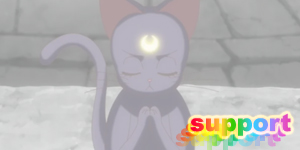 Enjoying the content on Moonkitty.NET? Please consider sending me a quick donation via Ko-Fi. Every little bit is appreciated and helps support me as I dedicate more time and resources into content creation for the site and its various associated projects.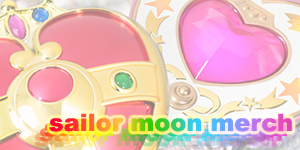 sailor moon eternal edition manga
sailor moon naoko takeuchi collection manga
sailor moon crystal anime blu-rays and dvds
sailor moon funko pop! figures
sailor moon t-shirts and tops
sailor moon proplica item replicas
sailor moon tamashii nation figures
90s sailor moon anime dvds
-- more -->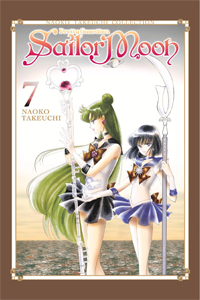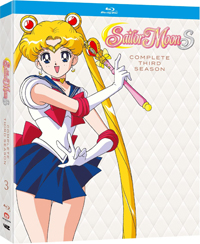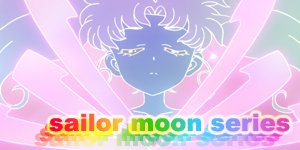 sailor moon crystal anime episode guide
sailor moon 90s anime episode guide
live action sailor moon tv series
sailor moon musicals
sailor moon manga
-- more -->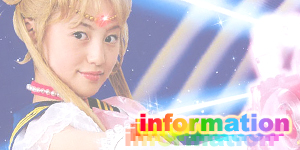 sailor moon characters
sailor moon locations
sailor moon voice actor interviews
sailor moon attacks
moonie mailbag
-- more -->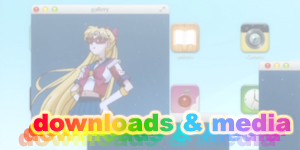 sailor moon podcasts
sailor moon desktop wallpapers
sailor moon mobile wallpapers
sailor moon avatars
sailor moon christmas content
-- more -->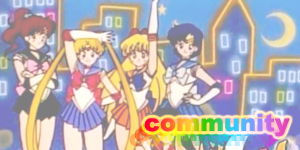 Stay up to date with all of the latest Sailor Moon news and site updates by connecting with me on some (or all) of the below social networks and platforms.