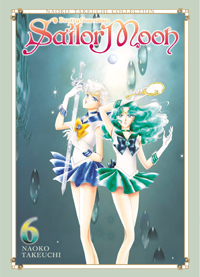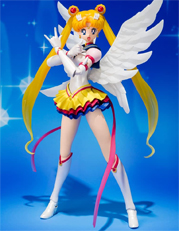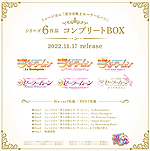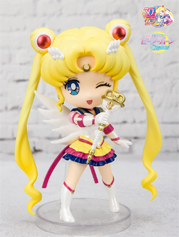 Welcome to my detailed episode guide for the new Sailor Moon anime series, Pretty Guardian Sailor Moon Crystal (or Sailor Moon Crystal for short).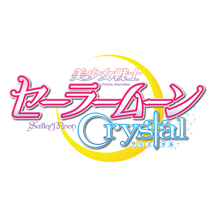 Each episode guide features full story summaries, images, bonus Sailor Moon trivia, links to more information on Sailor Moon Crystal characters, locations, and attacks, as well as information on which Sailor Moon Crystal Blu-ray and DVDs each episode is available on.

This guide will continue to grow so make sure to bookmark this page and check back regularly for more information.

Sailor Moon Says!
Where to Watch Sailor Moon Crystal
Sailor Moon Crystal's third season has begun! It's airing weekly on Japanese TV on TOKYO MX at 11pm every Monday and is streaming globally for free immediately afterwards on Crunchyroll, Hulu, and Neon Alley.

The first two seasons of Sailor Moon Crystal can be viewed for free on Niconico, Crunchyroll, Hulu, Neon Alley, and AnimeLab.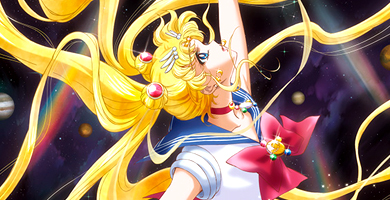 Sailor Moon Crystal Season 1
Act.1 Usagi - Sailor Moon -
Act.2 Ami - Sailor Mercury -
Act.3 Rei - Sailor Mars -
Act.4 Masquerade
Act.5 Makoto - Sailor Jupiter -
Act.6 Tuxedo Mask
Act.7 Mamoru Chiba - Tuxedo Mask -
Act.8 Minako - Sailor V -
Act.9 Serenity - Princess -
Act.10 Moon
Act.11 Reunion - Endymion -
Act.12 Enemy - Queen Metalia -
Act.13 Final Battle - Reincarnation -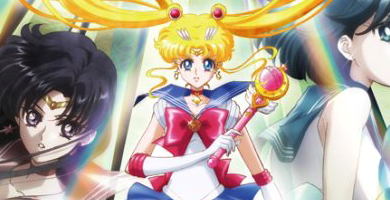 Sailor Moon Crystal Season 2
Act.14 Conclusion and Commencement - Petite Etrangere -
Act.15 Infiltration - Sailor Mars -
Act.16 Abduction - Sailor Mercury -
Act.17 Secret - Sailor Jupiter -
Act.18 Invasion - Sailor Venus -
Act.19 Time Warp - Sailor Pluto -
Act.20 Crystal Tokyo - King Endymion -
Act.21 Complication - Nemesis -
Act.22 Speculation - Nemesis -
Act.23 Covert Maneuvers - Wiseman -
Act.24 Attack - Black Lady -
Act.25 Showdown - Death Phantom -
Act.26 Replay - Neverending -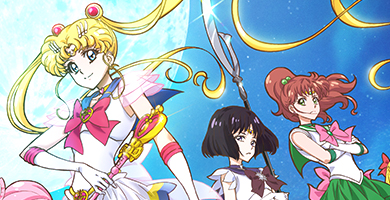 Sailor Moon Crystal Season 3
Note: From Season 3 onwards, story Acts begin spreading out over several episodes so while Episode 27 is Act 27, Episode 28 is also Act 27 but its second part. Basically Act numbers no longer equate to episode numbers.
Act.27 Infinity 1 - Premonition - Part 1
Act.27 Infinity 1 - Premonition - Part 2
Act.28 Infinity 2 - Ripples - (coming soon)
Act.29 Infinity 3 - Two New Sailors -
Act.30 Infinity 4 Haruka Tenoh, Michiru Kaioh - Sailor Uranus and Sailor Neptune -
Act.31 Infinity 5 Setsuna Meioh - Sailor Pluto -
Act.32 Infinity 6 - Three Guardians -
Act.33 Infinity 7 Transformation - Super Sailor Moon -
Act.34 Infinity 8 Infinite - Labyrinth - Part 1
Act.35 Infinity 9 Infinite - Labyrinth - Part 2
Act.36 Infinity 10 Infinite - Upper Atmosphere -
Act.37 Infinity 11 Infinite - Judge -
Act.38 Infinity 12 Infinite - Journey -

Note: Only 13 episodes of Season 3 have been confirmed so far. Season 4 (featuring the Dead Moon, Pegasus, etc) if made, could continue immediately after Season 3 but it's likely that it would premiere sometime during 2017. This would be a good thing, as it would make the show last a lot longer. It is far too early to tell if there will be a Season 5 (Stars arc) but it is likely if past seasons prove popular and the official DVDs, Blu-rays, and other Sailor Moon Crystal merchandise sell well.
Opening and Closing Credits
Opening Credits Version 1 - Version 2 - Version 3
Closing Credits Version 1
Extras
Bumpers coming soon
MOON PRIDE Music Video Summary
* I have delayed adding images to several episodes due to the improved animation on the DVDs and Blu-rays. Images will be added when time allows.
Love Sailor Moon? Sign up for my free Sailor Moon newsletter to stay up-to-date with all of the latest Sailor Moon anime, manga, and merchandise news.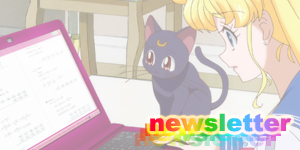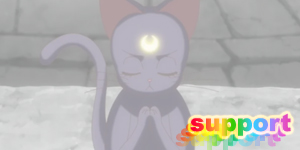 Enjoying the content on Moonkitty.NET? Please consider sending me a quick donation via Ko-Fi. Every little bit is appreciated and helps support me as I dedicate more time and resources into content creation for the site and its various associated projects.
Into crypto? You can send me some Bitcoin (BTC) via bc1qm3gvq5kwlexdal8xurqncqgm22qtlh73gw2cvq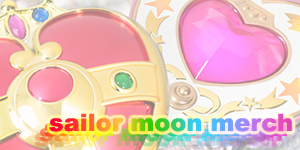 sailor moon crystal anime blu-rays and dvds
sailor moon funko pop! figures
sailor moon t-shirts and tops
sailor moon proplica item replicas
sailor moon tamashii nation figures
90s sailor moon anime dvds
-- more -->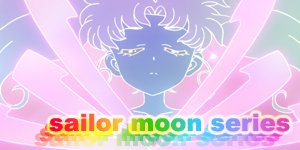 sailor moon crystal anime episode guide
sailor moon 90s anime episode guide
live action sailor moon tv series
sailor moon musicals
sailor moon manga
-- more -->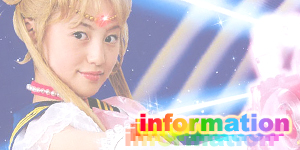 sailor moon characters
sailor moon locations
sailor moon voice actor interviews
sailor moon attacks
moonie mailbag
-- more -->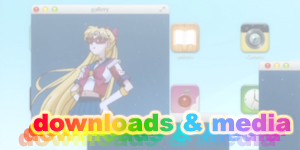 sailor moon podcasts
sailor moon drops on ios / android
sailor moon desktop wallpapers
sailor moon mobile wallpapers
sailor moon avatars
japanese sailor moon episodes

new english sailor moon episodes

-- more -->