survey hosting


Only vote once. Sailor Moon Says!

One of the most captivating aspects of Sailor Moon is the numerous special attacks, their visualisations and cultural significance to the characters.
This Attack Guide aims to cover in detail all of the special attacks that appear throughout the manga, anime and live action versions of the Sailor Moon series.
For the most part I'll avoid creating pages for the attacks in the awesome Sailor Moon Musicals as, despite slight variations,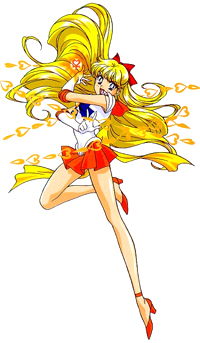 most are basic stage lighting effects. I will however create pages for Sailor Moon Musical attacks if they are exclusive to that version of Sailor Moon (i.e. they don't appear in the manga, anime or live action versions). An example would be Sailor Astarte's attacks.
Navigating the Sailor Moon Attack Guide is fairly simple. The attack names are organised by character. To the right of them are links to information on the attack as it appears in the different versions of Sailor Moon. If the "link" is just inactive text this means that the attack exists in some form in that version of Sailor Moon but I haven't had the chance to write the guide for it yet. If there is no link or text placeholder, that means the attack does not exist in that missing version of the series. For example Sailor Mars' firebird attack will only have a link to it's anime version as it does not appear in any other version of Sailor Moon.
Some attacks will also be grouped together if they are basically the same attack with just a name or slight visual variation for the sake of navigation. Sailor Moon's Moon Tiara Magic anime attack and her manga and live action Moon Tiara Boomerang are one example of this.
I hope you enjoy what's currently here and check back regularly as the guide grows.
~ Brad

Sailor Moon
Sailor Moon Kick manga - anime
"Sailor Hearing" manga - anime
"Sailor Vision" manga
"Sailor Scream" manga - anime
Moon Tiara Magic manga - anime - live action
Moon Tiara Stardust anime
Moon Disguise Power manga - anime - live action
Moon Healing Activation manga - anime - live action
Cosmic Moon Power anime
Moon Twilight Flash manga - live action
Misc Healing Powers live action
Teleport Power live action
Harp Healing Power live action
Unnamed World Rebirth Power live action
Moon Sceptre Elimination manga - anime
Sailor Body Attack anime
Moon Spiral Heart Attack manga - anime
Rainbow Moon Heart Ache manga - anime
Moon Gorgeous Meditation manga - anime
Starlight Honeymoon Therapy Kiss manga - anime
Silver Moon Crystal Power Therapy Kiss manga - anime
Silver Moon Crystal Eternal Power manga

Sailor Venus
Rolling Heart Vibration [manga] [live action] [crystal]
~~~~~~~~~~ REVAMP WARNING ~~~~~~~~~~~
I'm currently reformatting the Sailor Moon Attack Guide. All of the attacks after this point are in the old site format. You may find broken links or missing images but most of the info should still be there. Be warned though, it may look funky and not in the good way.
Check back soon for updates.


By popular request, I've begun a weekly Sailor Moon newsletter to help fans stay up-to-date with all of the latest Sailor Moon news!

There's been so much happening recently with Sailor Moon Crystal, the new Sailor Moon musicals, new DVD and Blu-ray releases, and all of the new Sailor Moon merchandise announcements, that it's become almost impossible to stay up-to-date with absolutely everything. This email newsletter should help a lot. Simply sign up in the box below.

p.s. Subscribing is completely free and you'll only be getting one email a week from me (so no worries about me spamming you).

Can't find what you want? Search Moonkitty.net with this search box. There's heaps of content below the surface. Sailor Moon Says! ;)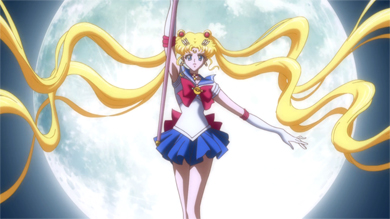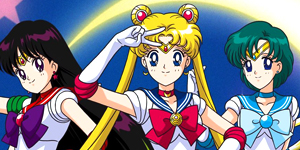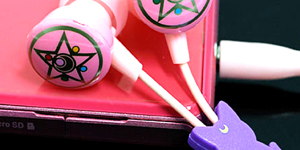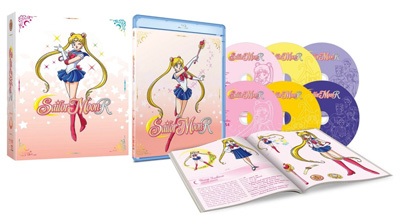 VIZ Media is releasing the the 90s Sailor Moon anime with the original Japanese audio and a new English dub.

Sailor Moon R Blu-ray & DVD Combo Pack 1
Sailor Moon R DVD Only 1
Sailor Moon R Blu-ray & DVD Combo Pack 2
Sailor Moon R DVD Only 2

For more information and shopping links for where to buy these DVDs and Blu-rays, check out my Sailor Moon 90s Anime Blu-ray and DVD Shopping Guide.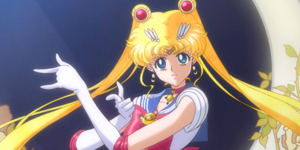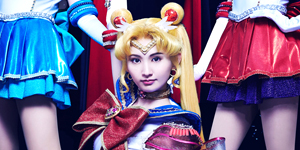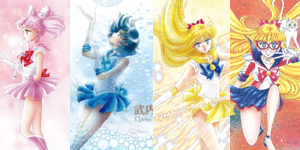 Official Sailor Moon Mobile Game!
The first official Sailor Moon mobile video game is here and it's called, SailorDrops! Now available to play for free on iOS and Android devices.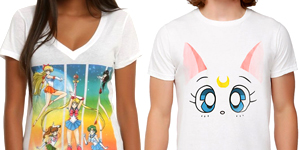 Official Sailor Moon T-Shirts


Lots of new Sailor Moon t-shirts for men and women have been released recently and are selling out very quickly. Find images and shopping links for all these new tees in the Sailor Moon T-Shirt Shopping Guide!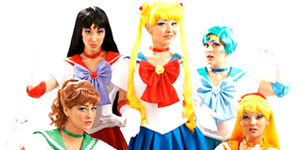 Sailor Moon Costumes
Get ready for the latest convention or costume party with some new and official Sailor Moon costumes and accessories! All listed with images and shopping links in the Sailor Moon Costume Shopping Guide!
For a complete listing of all the new official Sailor Moon merchandise, check out my Sailor Moon Shopping Guide.




"Is Sailor Stars going to be dubbed or subbed in English?"
"Where can I buy Sailor Moon transformation items?"
"What is your favourite Sailor Moon anime season?"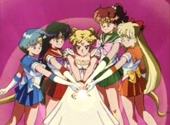 Sailor Moon
Day of Destiny
This is it! The first season finale! Can Sailor Moon and the Scouts defeat Queen Beryl and the Negaverse? Find out here!
read the full episode guide

Stay up to date with all of the latest Sailor Moon news and site updates by connecting with some (or all!) of the official Moonkitty.net social media accounts!
Follow Moonkitty.net on Twitter, Pinterest, Tumblr and Google+ and make sure to like the Moonkitty.net Facebook Page. You can also subscribe to the YouTube channel for Sailor Moon product video reviews, travel guides and other random Moonie media projects and the Sailor Moon News Roundup Podcast on Stitcher or iTunes.
Curious about the man behind Moonkitty.net? My name's Brad and you can find me on Twitter, Facebook, Google+, LinkedIn, Pinterest, YouTube, Vine, Instagram and the two new social networks, Ello and Tsu. Gamertag: 'Brad Cafe'.
When I'm not living and breathing Sailor Moon, I'm the Anime Expert over on About.com and writing about cafes for 25Cafes.com. Want to know more? Say "hi" via one of the services above and don't forget to smile! ~ Brad