So you want to contact me? Great! I welcome all feedback and try to help people where I can.
TIP #1: Have a question about Sailor Moon? Make sure you check out the Moonie Mailbag before sending me an email. I may have already answered your question there. After shopping information and links? Click on the green Shopping Guide link at the top of the page.
TIP #2: All the information on the New Sailor Moon Anime page is 100% up to date. I am not keeping any information secret. If the information isn't on that page then that means that it hasn't been confirmed yet. Please don't email me asking for a secret scoop. You will be ignored.
TIP #3: You must include a good non-spammy email subject with your email. That means not having your subject as "Hi!", "Hey there!", "I have a question!" or How are you?". You must mention "Sailor Moon" or "Moonkitty.net" to avoid your email being placed in my junk folder or deleted by myself.
TIP #4: Don't forget you can connect with his site and myself on the numerous social networks linked to on this page (check the circles in the header). I'm very active on all of them and a lot of the time you'll get a faster reply on those than you will with email (the new "snail mail").
All set? When you're ready, send me an email to shuttlecok AT hotmail DOT com. :)
Thanks so much for being passionate enough about this site and Sailor Moon to send an email! Sailor Moon Says!
Love Sailor Moon? Sign up for my free Sailor Moon newsletter to stay up-to-date with all of the latest Sailor Moon anime, manga, and merchandise news.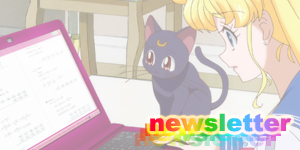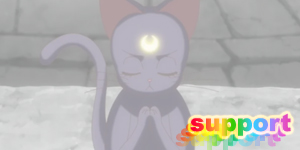 Enjoying the content on Moonkitty.NET? Please consider sending me a quick donation via Ko-Fi. Every little bit is appreciated and helps support me as I dedicate more time and resources into content creation for the site and its various associated projects.
Into crypto? You can send me some Bitcoin (BTC) via bc1qm3gvq5kwlexdal8xurqncqgm22qtlh73gw2cvq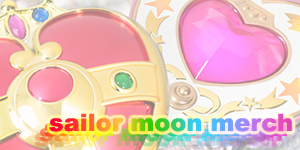 sailor moon crystal anime blu-rays and dvds
sailor moon funko pop! figures
sailor moon t-shirts and tops
sailor moon proplica item replicas
sailor moon tamashii nation figures
90s sailor moon anime dvds
-- more -->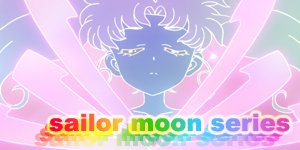 sailor moon crystal anime episode guide
sailor moon 90s anime episode guide
live action sailor moon tv series
sailor moon musicals
sailor moon manga
-- more -->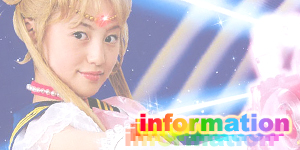 sailor moon characters
sailor moon locations
sailor moon voice actor interviews
sailor moon attacks
moonie mailbag
-- more -->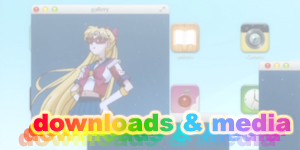 sailor moon podcasts
sailor moon drops on ios / android
sailor moon desktop wallpapers
sailor moon mobile wallpapers
sailor moon avatars
japanese sailor moon episodes

new english sailor moon episodes

-- more -->