About Us
Moonkitty.NET (pronounced "moon kitty dot net") is a popular Sailor Moon fan website. Being founded around April 1999, Moonkitty.NET is also one of the longest-running Sailor Moon websites that's still updated on a regular basis. The Moonkitty.NET website features numerous episode guides and articles on all of the iterations of the Sailor Moon franchise from the original manga and 90's anime to the live-action PGSM TV series, Japanese musicals, and the newer Sailor Moon Crystal, Eternal, and Cosmos anime projects. Over the years, Moonkitty.NET has also covered real-world anime events and interviewed various Sailor Moon voice actors.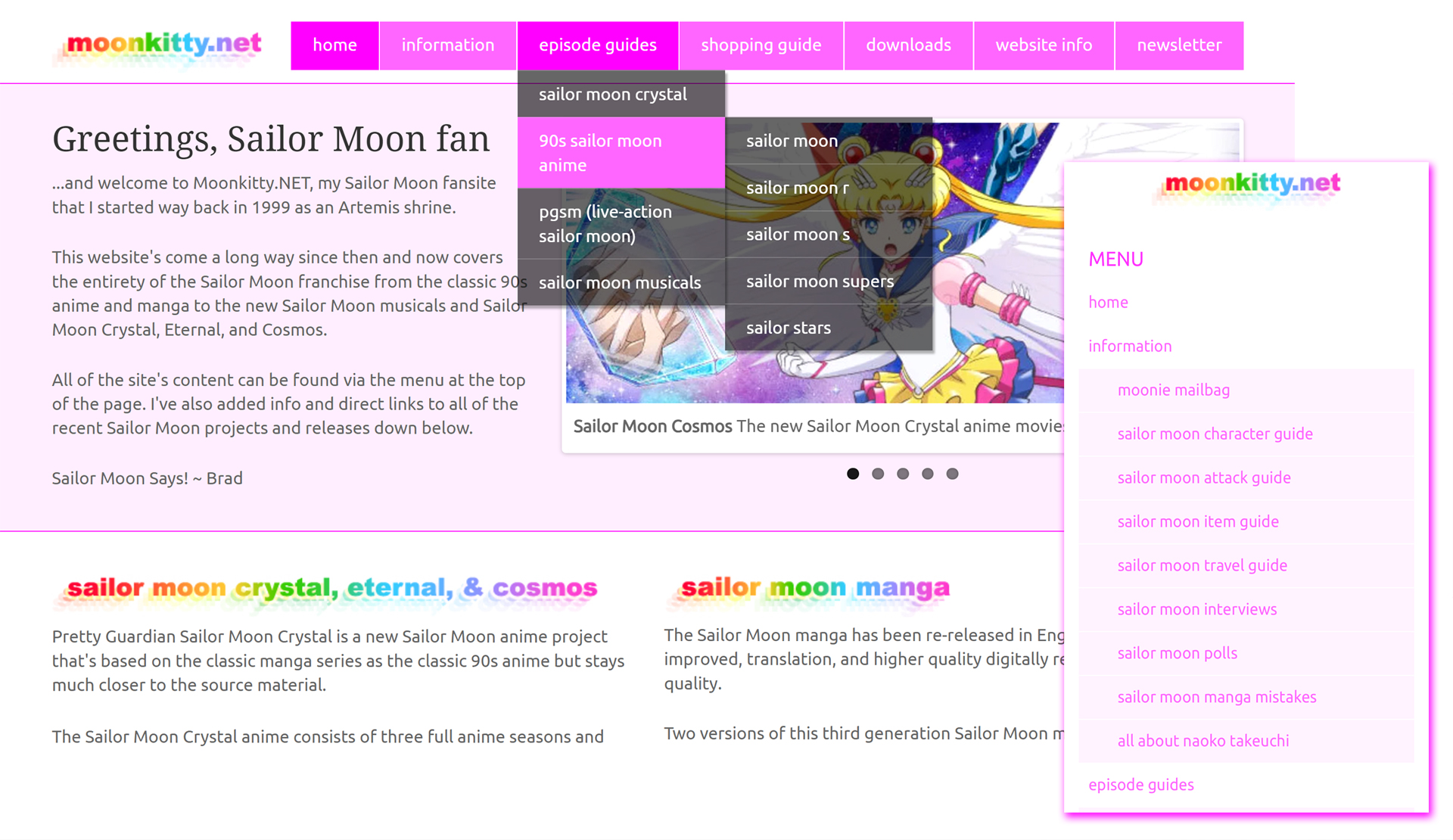 Moonkitty.NET was created by Brad Stephenson, an Australian professional writer and editor who usually focuses on topics relating to travel, geek culture, and technology. He was the official Anime Expert for About.com (now DotDash) for several years and was based in Tokyo, Japan for over a decade. Brad currently lives in Melbourne, Australia.
Official Moonkitty.NET social media accounts can be found on
Twitter
,
Facebook
,
YouTube
, and
Pinterest
. Moonkitty.NET also has a presence on several alternative platforms such as
Telegram
,
Minds
,
Odysee
,
Rumble
, and
Substack
.
<-- website info --
Are you a Sailor Moon fan? Sign up for my free Sailor Moon newsletter to stay up-to-date with all of the latest Sailor Moon anime, manga, and merchandise news.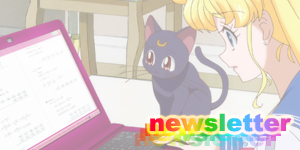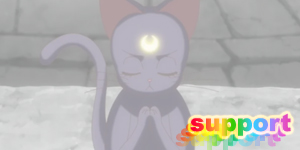 Enjoying the content on Moonkitty.NET? Please consider sending me a quick donation via Ko-Fi. Every little bit is appreciated and helps support me as I dedicate more time and resources into content creation for the site and its various associated projects.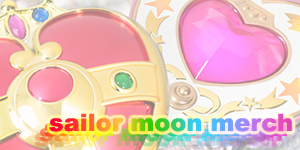 sailor moon eternal edition manga
sailor moon naoko takeuchi collection manga
sailor moon crystal anime blu-rays and dvds
sailor moon funko pop! figures
sailor moon t-shirts and tops
sailor moon proplica item replicas
sailor moon tamashii nation figures
90s sailor moon anime dvds
-- more -->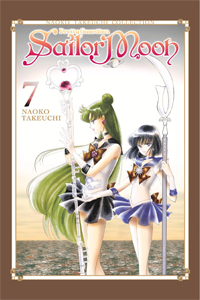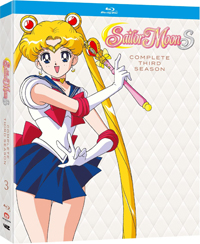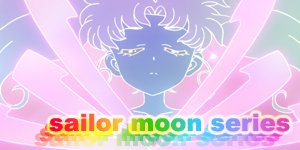 sailor moon crystal anime episode guide
sailor moon 90s anime episode guide
live action sailor moon tv series
sailor moon musicals
sailor moon manga
-- more -->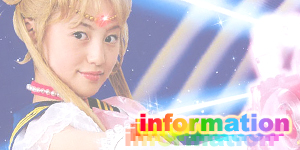 sailor moon characters
sailor moon locations
sailor moon voice actor interviews
sailor moon attacks
moonie mailbag
-- more -->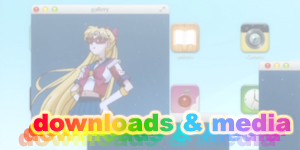 sailor moon podcasts
sailor moon desktop wallpapers
sailor moon mobile wallpapers
sailor moon avatars
sailor moon christmas content
-- more -->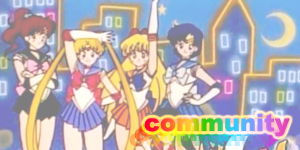 Stay up to date with all of the latest Sailor Moon news and site updates by connecting with me on some (or all) of the below social networks and platforms.