Pretty Guardian Sailor Moon Crystal
Act.27 Infinity 1 - Premonition - Part 1
Original Air Date: 4th April 2016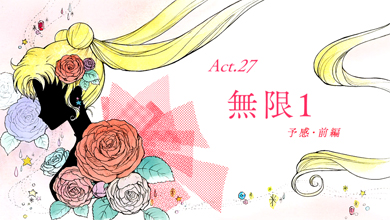 An evil force named, Pharaoh 90, tells a mysterious woman about how his ancient power is at risk of being destroyed by a new awakening power that bares a similarity to his powerful Taioron Crystal. He also mentions a powerful location in Tokyo that is drawing other powerful individuals to it.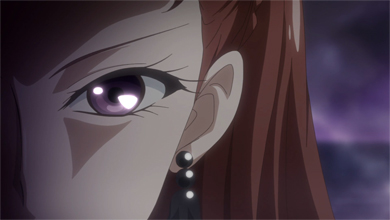 Elsewhere, a young girl with short black hair has a vision about three mysterious women holding three sacred talismans and a voice telling her to awaken as the end is near.
In his apartment, Mamoru also has the same vision and wakes up. Praying in her shrine, Rei has the vision as well.
Usagi though, is having a dream about marrying Mamoru but soon wakes up. After being told to come downstairs for breakfast, Usagi joins her mother, father, Chibi Usa, and Diana when a news report on TV begins talking about a schoolgirl from Mugen Academy who has transformed into a monster. People are calling it a "reversion", an example of a human reverting to a primitive state.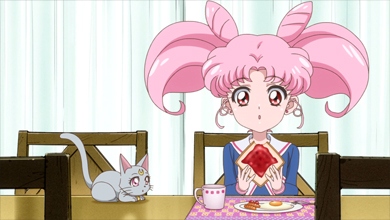 Usagi, Diana, and Chibi Usa leave to meet Mamoru in Arisugawa Park. Mamoru is distracted by his vision and Usagi begins to sense that their time of peace may be coming to an end.
Elsewhere, a beautiful woman with green hair is swimming in an indoor swimming pool in a tall skyscraper. She gets out of the pool and talks to the pilot of a helicopter which is hovering outside the window, waiting to pick her up so she can take her to meet someone.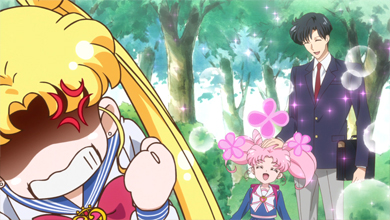 That someone special is a race car driver named, Haruka. After being picked up, the two walk together around Tokyo Bay while a crowd of students stand in awe gossip about how they both go to the same school, Mugen Academy, and that the green-haired woman is Michiru, a famous violinist.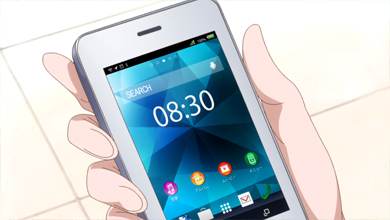 Back in Azabu Juban, Usagi has gone to meet Ami, Rei, Makoto, and Minako at Crown Arcade to play some games. She begins playing a racing game with Minako and Makoto but is quickly beaten by Haruka, who happens to be in the next seat over.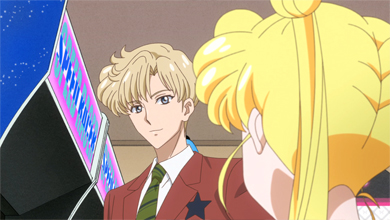 Outside, Mamoru has just arrived to join Usagi but is deliberately delayed by Michiru who bumps into him and drops her mirror. Mamoru instinctively looks into it. She tells him that the mirror reveals the past lives of individuals and that he looks like he may have been a prince once upon a time.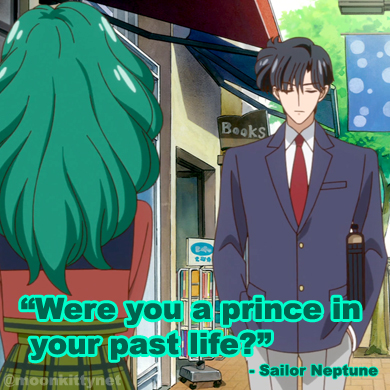 Inside the arcade, Haruka sees that Michiru has encountered Mamoru and leaves. Michiru and Haruka walk away while Usagi and Mamoru wonder who they were. Minako and Makoto exclaim how hot Haruka is.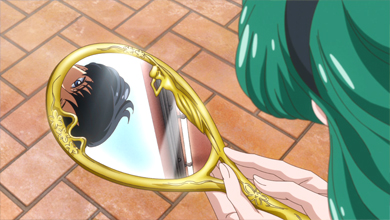 They all decide to leave Crown Arcade and walk around Azabu Juban. They talk about the two people they just met and discover, while reading a magazine in a newsstand, that Haruka is a celebrity race car driver. Umino suddenly appears out of nowhere and gives them all a rundown of the school they go to and explains that it's full of super-talented individuals. Rei remarks that Usagi has no connection to it then and Ami tells Rei that sometime she can be a bit too honest.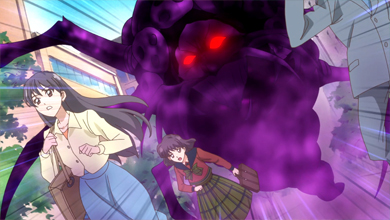 All of a sudden, a nearby student of Mugen Academy transforms into one of the monsters they all saw on TV. Mamoru takes Naru and Umino away while the others transform with their new Planet Power gifted to them by Neo Queen Serenity in the previous episode.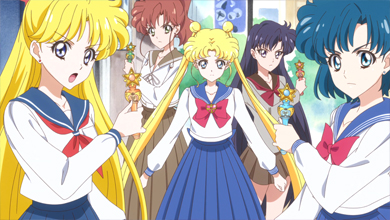 Sailor Mercury scans the monster and discovers that the student is trapped inside. Sailor Venus attacks with Venus Wink Chain Sword and Sailor Jupiter with Jupiter Coconut Cyclone which removes the evil force from the girl, saving her.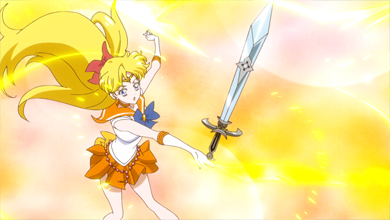 A crowd begins to gather and Sailor Jupiter tells some students to call an ambulance.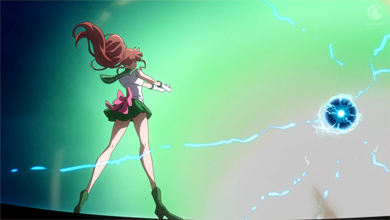 They all go to their Command Centre under Crown Arcade. Luna and Artemis show them that there have been more reversions all around Tokyo and all of them featuring students from Mugen Academy. Sailor Moon announces that they're going to pay the school a visit and see what's really going on.
Interesting Facts

Haruka, Michiru, Kaolinite and Pharaoh 90 all appeared in the Sailor Moon Crystal for the first time in this episode.

Diana's sudden appearance in the present is never really explained but it's assumed that she travelled back in time to be with Chibi Usa sometime between the previous episode and this one.

Sailor Neptune's Deep Aqua Mirror was seen for the first time in this episode.

Sailor Venus' Venus Wink Chain Sword and Sailor Jupiter's Jupiter Coconut Cyclone were used for the first time in this episode.

The confusion around Haruka's gender is really quite bizarre as even the media in Sailor Moon Crystal appears to think she's a man. The newspaper the girls read in this episode even lists her in a "Top Sexiest Men" list! (Someone's going to get fired at that newspaper) The situation makes even less sense as the series moves forward and Haruka is shown wearing more and more feminine clothes in public, proving that she's not even deliberately trying to mislead people privately or publically.

While the first two seasons of Sailor Moon Crystal were produced back-to-back, Sailor Moon Crystal Season 3 was made after a year-long break. New episode bumpers were made as well as brand new opening and closing credits.
Shopping Info
Pretty Guardian Sailor Moon Crystal
Season Three Vol.1
Blu-ray [limited edition]:
CDJapan
/
YesAsia
/
Amazon.co.jp
DVD [limited edition]:
CDJapan
/
YesAsia
/
Amazon.co.jp
DVD Regular:
CDJapan
/
YesAsia
/
Amazon.co.jp
More Sailor Moon Crystal Blu-rays and DVDs in the shopping guide.
<-- Act.26 -
- Sailor Moon Crystal Main -
- Act.27 (Part 2)-->
Are you a Sailor Moon fan? Sign up for my free Sailor Moon newsletter to stay up-to-date with all of the latest Sailor Moon anime, manga, and merchandise news.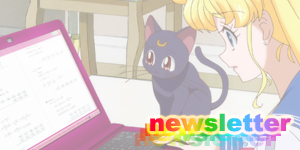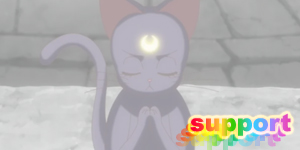 Enjoying the content on Moonkitty.NET? Please consider sending me a quick donation via Ko-Fi. Every little bit is appreciated and helps support me as I dedicate more time and resources into content creation for the site and its various associated projects.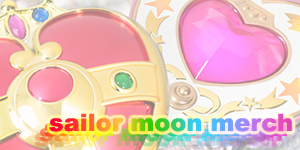 sailor moon eternal edition manga
sailor moon naoko takeuchi collection manga
sailor moon crystal anime blu-rays and dvds
sailor moon funko pop! figures
sailor moon t-shirts and tops
sailor moon proplica item replicas
sailor moon tamashii nation figures
90s sailor moon anime dvds
-- more -->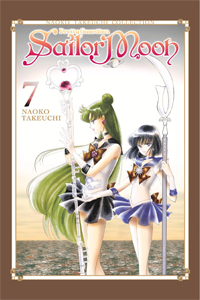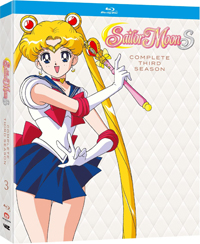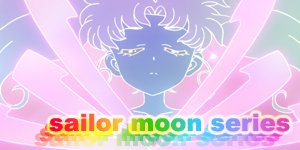 sailor moon crystal anime episode guide
sailor moon 90s anime episode guide
live action sailor moon tv series
sailor moon musicals
sailor moon manga
-- more -->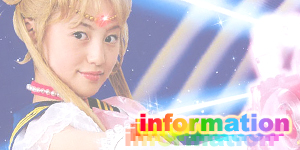 sailor moon characters
sailor moon locations
sailor moon voice actor interviews
sailor moon attacks
moonie mailbag
-- more -->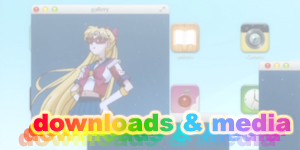 sailor moon podcasts
sailor moon desktop wallpapers
sailor moon mobile wallpapers
sailor moon avatars
sailor moon christmas content
-- more -->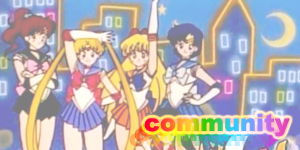 Stay up to date with all of the latest Sailor Moon news and site updates by connecting with me on some (or all) of the below social networks and platforms.