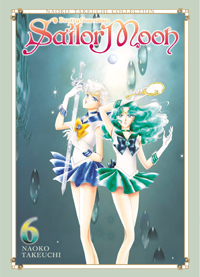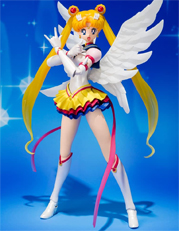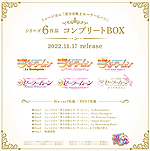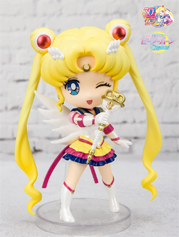 Sailor Moon SuperS
Japanese Opening 1
First Appearance: Episode 128
The first opening of the SuperS season is a much more light hearted opening than those used in the previous season with a very stylised and funky look using world maps, circus and card game imagery to give it a cool fresh look.





Something that can be quite surprising for viewers, even after multiple viewings is the opening scene featuring Super Sailor Moon, Super Sailor Mini Moon and all the Inners completely naked, flying towards the camera and transforming in real time.





While nudity had been seen before in the series and there was definitely more to come, it had never appeared in the opening credits on a weekly basis before and despite it not being a cause for controversy when the series first aired most new cartoon series, even in Japan nowadays would not allow it despite the nudity being "kiddified". Check out the transformation scenes in a new girls' anime such as Fresh Pretty Cure for an example of how Japanese censorship has become Westernised.


This first version of the SuperS opening is the last time Sailor Venus, Mercury, Mars and Jupiter would appear in an opening in their regular forms.
Sailor Moon SuperS would also be the final season of the anime whose opening credits would use Moonlight Densetsu as it's theme song.
--> Return to Sailor Moon SuperS Main <--
Love Sailor Moon? Sign up for my free Sailor Moon newsletter to stay up-to-date with all of the latest Sailor Moon anime, manga, and merchandise news.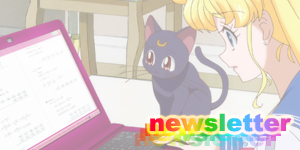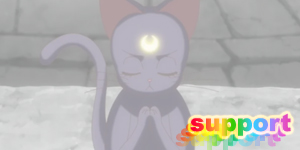 Enjoying the content on Moonkitty.NET? Please consider sending me a quick donation via Ko-Fi. Every little bit is appreciated and helps support me as I dedicate more time and resources into content creation for the site and its various associated projects.
Into crypto? You can send me some Bitcoin (BTC) via bc1qm3gvq5kwlexdal8xurqncqgm22qtlh73gw2cvq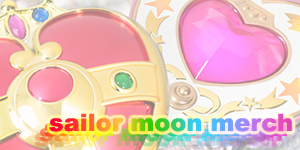 sailor moon crystal anime blu-rays and dvds
sailor moon funko pop! figures
sailor moon t-shirts and tops
sailor moon proplica item replicas
sailor moon tamashii nation figures
90s sailor moon anime dvds
-- more -->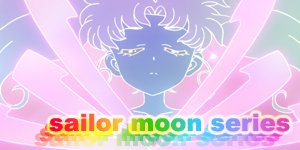 sailor moon crystal anime episode guide
sailor moon 90s anime episode guide
live action sailor moon tv series
sailor moon musicals
sailor moon manga
-- more -->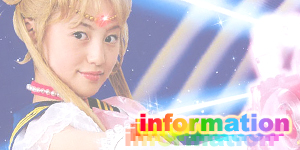 sailor moon characters
sailor moon locations
sailor moon voice actor interviews
sailor moon attacks
moonie mailbag
-- more -->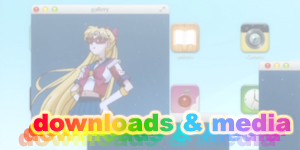 sailor moon podcasts
sailor moon drops on ios / android
sailor moon desktop wallpapers
sailor moon mobile wallpapers
sailor moon avatars
japanese sailor moon episodes

new english sailor moon episodes

-- more -->