Credit Where Credit's Due: A lot of this site wouldn't have been possible without the help of other Sailor Moon websites and their owners. The following is a list of sites and people that have helped me throughout Moonkitty.net's time online.
First of all, a big thanks to Corey from MoonlightSoldiers.com and StarsFandub.com for taking the time to screencap the tv edit title screens for my Sailor Moon S and Sailor Moon Super episode guides! You have no idea how much I appreciated this! Thank you!
Thanks also to The Oracle which is a constant source of reference for my episode, attacks and character guides. She also kindly let me use her archived screencaps of Sailor Moon Channel which competed my own 100%!
After my computer crash all of my own scans and saved files had been lost and a lot of the wallpapers and icons you see wouldn't have been made without images from Moon-Prism.net, Manga Style, Sera Myu Antics, Itsumo Keiko, Three-Lights.net and AsiaBeam.com.
Animated Sailor Moon computer game sprites taken from Lycentia's Sm Graphics
Over the years heaps of people have contributed written content, fan art, fan fics and media to Moonkitty.net and even though those items submitted may no longer be online, thank you to everyone who made the effort. It was always and is still appreciated.
Thank you to everyone who links to Moonkitty.net. When I'm surfing the net and find a site that has a button up for Moonkitty.net despite the fact I've never been to that site before, let online linked back to it I always feel proud, grateful and touched. Also a huge thank you to everyone that's ever emailed me simply to thank me for making the site and offer encouragement. Things like this may seem small but you'd be surprised how often it can make a website owner's day. THANK YOU!
And of course a big super, eternal, cosmic thank you to Naoko Takeuchi and everyone involved in the creation of all versions of Sailor Moon both in Japan and internationally. It goes without saying that Moonkitty.net wouldn't be here without them. They've created a phenomenal franchise that inspires, motivates and touches people of all ages and backgrounds all around the world. Cheers.



Sailor Moon Links
Sailor Moon Fansites
Sailor Moon sites for Sailor Moon webmasters and those interested in the online Sailor Moon community.

The Sailor Senshi Domain Group
The Amazoness Quartet
Deep Submerge Directory
Official Sailor Moon Websites
Here's a listing of some official Sailor Moon sites that may be of interest to you.

Sailormoon Channel
Official Live Action Site
Sailor Moon Actor Websites
Here are some links to official websites or blogs belonging to actors and performers involved in the many versions of Sailor Moon.

Linda Ballantyne (Sailor Moon #3's Voice Actress)
Vincent Corazza (Tuxedo Mask #3's Voice Actor)
Emilie Claire Barlow (Sailor Venus #2's Voice CActress) website & blog
Katie Griffin (Sailor Mars' Anime English Voice Actress)
Keiko Han (Luna's Anime & PGSM Japanese Voice Actress)
ANZA (1st Musical Sailor Moon)
Marina Kuroki (4th Musical Moon)
Yu Shirota (Musical Tuxedo Mask)
Chieko Kanbe (Musical Sailor Mercury & PGSM Naru): Blog #1 Blog #2
Miyu Sawai (PGSM's Sailor Moon) + blog
Ayako Komatsu (PGSM's Sailor Venus) + blog
Keiko Kitagawa (PGSM's Sailor Mars)
Miyu Azama (PGSM's Sailor Jupiter)
Sailor Moon Actor Fansites
Recommended fansites dedicated to those that bring Sailor Moon to life.

A Fruitful Spring (Rika Izumi / Hama Chisaki / PGSM's Sailor Mercury)
Love Keiko (Kieko Kitagawa / PGSM's Sailor Mars)
Ayaka502 (Ayaka Komatsu / PGSM's Sailor Venus)
Sailor Moon Resources
Here are several Sailor Moon sites that you must bookmark.

Sailormoon Uncensored
EternalSailormoon.org
Sailormoon Fan Projects!
Fighter4Luv Sailor Stars Dub - A very promising DiC style dub of Sailor Stars. Well worth a look!
So Cal Sera Myu - A Sailor Moon Music fan film!
Dark Moon - And amazing looking German fan film production.
Sailor Moon and the Return of the Shadows - Another promising Sailor Moon fan film.
Fairydust Productions - I cannot wait for this epic Sailor Moon fan film!
A PGSM Sailor Mars Fan Series! - Epic Win in every way!
Sailor Drunks - A very well done fan film (live action!)
Nasty Guardian Sailormoon - A hillarious animated series (in French) parodying the live action show.
Sailor Moon Character Shrines
Character shrines that are a class above the rest.

Chiba - Tuxedo goodness.
Memoirs of a Fish (Fisheye)
The Sailor Mars Shrine - The first Sailor Moon shrine page! This site, according to memory, started the use of the word "shrine" in connection to a fansite waaaayyy back in the early days of Sailormoon fandom! Hope this site never goes offline. Great for a nostalgia trip. Glad I found it again!
A Soldier's Policy - My how this site has grown! I remember visiting this Usagi shrine back in 2001!
Misc Sailor Moon Sites
Other Sailor Moon sites that didn't fit into any of the above categories.

Make Money Online: Some cool sites to earn some extra cash while online.

Rewards Central - Used to be EmailCash.com.au. Great for Aussies like myself. Personally I've already cashed in a cheque for AU$30.
Pure Profile - This is a really good payer! I made $5 in 3 minutes one day by just doing a survey! They also have "click for cash" style features as well. You build up money really quickly with this baby!

Are you a Sailor Moon fan? Sign up for my free Sailor Moon newsletter to stay up-to-date with all of the latest Sailor Moon anime, manga, and merchandise news.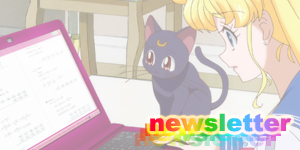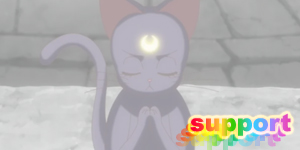 Enjoying the content on Moonkitty.NET? Please consider sending me a quick donation via Ko-Fi. Every little bit is appreciated and helps support me as I dedicate more time and resources into content creation for the site and its various associated projects.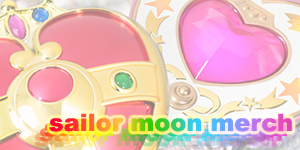 sailor moon eternal edition manga
sailor moon naoko takeuchi collection manga
sailor moon crystal anime blu-rays and dvds
sailor moon funko pop! figures
sailor moon t-shirts and tops
sailor moon proplica item replicas
sailor moon tamashii nation figures
90s sailor moon anime dvds
-- more -->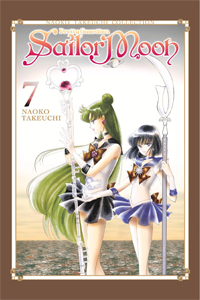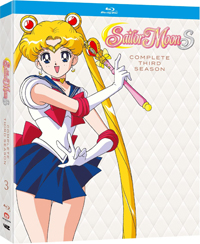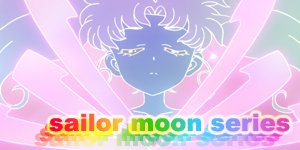 sailor moon crystal anime episode guide
sailor moon 90s anime episode guide
live action sailor moon tv series
sailor moon musicals
sailor moon manga
-- more -->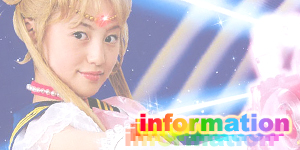 sailor moon characters
sailor moon locations
sailor moon voice actor interviews
sailor moon attacks
moonie mailbag
-- more -->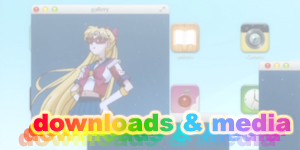 sailor moon podcasts
sailor moon desktop wallpapers
sailor moon mobile wallpapers
sailor moon avatars
sailor moon christmas content
-- more -->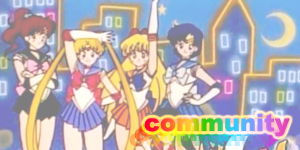 Stay up to date with all of the latest Sailor Moon news and site updates by connecting with me on some (or all) of the below social networks and platforms.