Manga
Sailor Jupiter's Transformation Pen
First Manga Appearance
Act 5 (New Manga #1) / Act 5 (Original Manga #1)

See Also
anime - musicals - live action

Makoto was given her transformation pen directly from Luna after she began to awaken by herself during a battle with the enemy.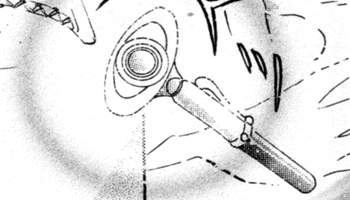 Sailor Jupiter's transformation pen is identical to Sailor Mercury and Sailor Mars' pens with no differentiating features.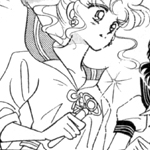 As with the other pens, it grants Makoto the ability to transform and also doubles as a real pen that she can write with.
There is a gem on top, surrounded by four smaller gems (though these can only be seen in select images) and a large ring which surrounds it.
More information to be added with each manga release....

<-- item guide --
<-- information --

Love Sailor Moon? Sign up for my free weekly newsletter to stay up-to-date with all of the latest Sailor Moon anime and merchandise news.