Which came first? Anime La Soldier or Musical La Soldier?
The Japanese song, La Soldier was first heard in the first Sailor Moon Musical which performed from the 11th to the 29th of August 1993.
It was written for the musicals and was the first song to be sung on stage. It proved so popular that it was then sung in every Sailor Moon Musical since.
Seven months later on the 5th of March 1994, the anime episode, "Final Battle Between Light and Darkness! Pledging our Love to the Future" (called "Final Battle" in the English dub)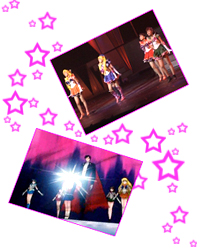 aired on Japanese TV and in it, during the battle with Wiseman, the song La Soldier was used. This version was sung by Moon Lips, a group consisting of performers who originally sang the song in the first musical, Anza Ooyama, Ayako Morino, Misako Kotani, Kanoko and Nana Suzuki.
This was the only time a Musical song would be used in the anime though it should be noted that Moon Lips also sang the new version of the Japanese opening theme song, Moonlight Densetsu which aired with the Sailor Moon S and Sailor Moon SuperS seasons.
It is unknown if this song was originally conceived as a song to be used in the Musicals and Anime as some sort of cross promotion or if the Anime producers simply liked it so much and decided to include it in the show.

This question was asked via Twitter but then removed before I could answer it. It is an interesting question though and one I had to research myself to find the answer so thought others may find it useful if I added it anyway.
Are you a Sailor Moon fan? Sign up for my free Sailor Moon newsletter to stay up-to-date with all of the latest Sailor Moon anime, manga, and merchandise news.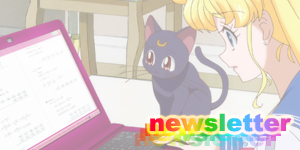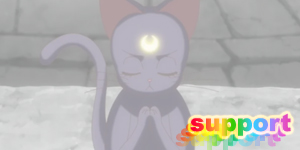 Enjoying the content on Moonkitty.NET? Please consider sending me a quick donation via Ko-Fi. Every little bit is appreciated and helps support me as I dedicate more time and resources into content creation for the site and its various associated projects.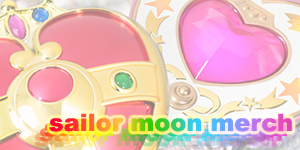 sailor moon eternal edition manga
sailor moon naoko takeuchi collection manga
sailor moon crystal anime blu-rays and dvds
sailor moon funko pop! figures
sailor moon t-shirts and tops
sailor moon proplica item replicas
sailor moon tamashii nation figures
90s sailor moon anime dvds
-- more -->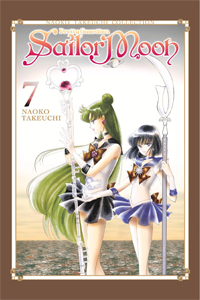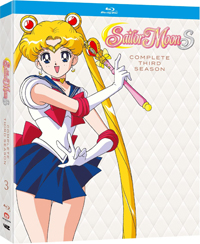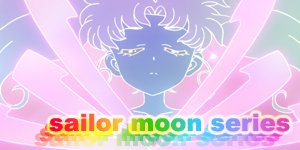 sailor moon crystal anime episode guide
sailor moon 90s anime episode guide
live action sailor moon tv series
sailor moon musicals
sailor moon manga
-- more -->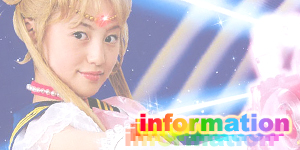 sailor moon characters
sailor moon locations
sailor moon voice actor interviews
sailor moon attacks
moonie mailbag
-- more -->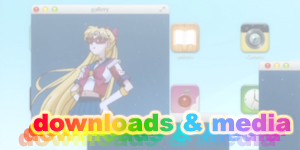 sailor moon podcasts
sailor moon desktop wallpapers
sailor moon mobile wallpapers
sailor moon avatars
sailor moon christmas content
-- more -->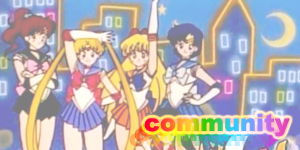 Stay up to date with all of the latest Sailor Moon news and site updates by connecting with me on some (or all) of the below social networks and platforms.