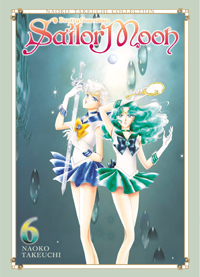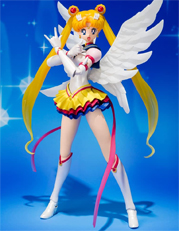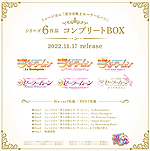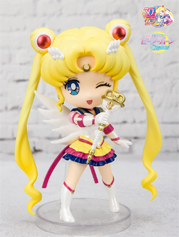 Sailor Moon Sailor Stars
Japanese Opening 1
First Appearance: Episode 167



As has become tradition with the Sailor Moon anime, when a new season starts, a new opening credits is created. What sets this set of credits apart from all the previous credits used in the anime though is that in five seasons this is the first time a song other than Moonlight Densetsu had been used.





The song is called Sailor Star Song and what's really cool is that unlike Moonlight Densetsu, Sailor Star Song's lyrics were written by the creator of Sailor Moon herself, Naoko Takeuchi!

Visually there's a lot shown in these credits offering a lot for fans to dissect. Of special note is the shot of Sailor Moon and the Inners turning into balls of energy and flying to what appears to be the Galaxy Cauldron. This is interesting because the Galaxy Cauldron only appears in the manga and musicals and even in those continuities the Inners never go as a group to the Cauldron (and even then only Sailor Mercury ever makes it in one musical).





Something else worth thinking about is the shot of the angelic figure flying up into the sky who could possibly be Sailor Cosmos, the ultimate form of Sailor Moon in the manga. For the first half of Sailor Stars it appeared as if the writers were following the manga and leading up to the revelation that Chibi Chibi was Sailor Cosmos/Moon but then out of the blue they changed direction and made her the "Light of Hope" (aka Galaxia's Star Seed).



Could there have been a different direction planned for the season's storyline that contained more elements from the manga? It wouldn't be the first time story elements had been changed after being shown in the opening credits.

--> Return to Sailor Moon Sailor Stars Main <--


Love Sailor Moon? Sign up for my free Sailor Moon newsletter to stay up-to-date with all of the latest Sailor Moon anime, manga, and merchandise news.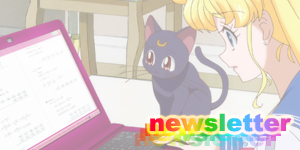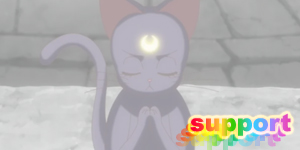 Enjoying the content on Moonkitty.NET? Please consider sending me a quick donation via Ko-Fi. Every little bit is appreciated and helps support me as I dedicate more time and resources into content creation for the site and its various associated projects.
Into crypto? You can send me some Bitcoin (BTC) via bc1qm3gvq5kwlexdal8xurqncqgm22qtlh73gw2cvq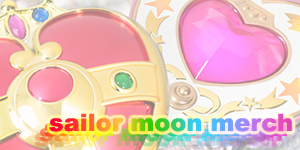 sailor moon crystal anime blu-rays and dvds
sailor moon funko pop! figures
sailor moon t-shirts and tops
sailor moon proplica item replicas
sailor moon tamashii nation figures
90s sailor moon anime dvds
-- more -->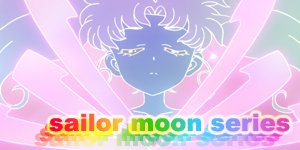 sailor moon crystal anime episode guide
sailor moon 90s anime episode guide
live action sailor moon tv series
sailor moon musicals
sailor moon manga
-- more -->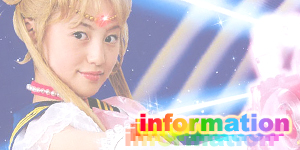 sailor moon characters
sailor moon locations
sailor moon voice actor interviews
sailor moon attacks
moonie mailbag
-- more -->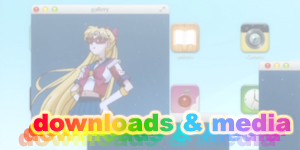 sailor moon podcasts
sailor moon drops on ios / android
sailor moon desktop wallpapers
sailor moon mobile wallpapers
sailor moon avatars
japanese sailor moon episodes

new english sailor moon episodes

-- more -->