Are the new Japanese Sailor Moon DVDs Remastered?
This is a great question and one honestly don't know the answer to... yet.
When the 20th Anniversary DVD Box Sets were first announced one of the main selling points that was being promoted besides the slipcase and the fact that you could buy 1/2 a season as a set was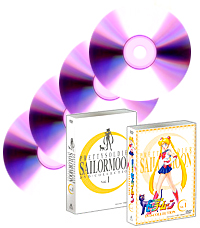 that these DVDs would have remastered audio and visual.
While the North American R1 Sailor Moon DVDs were never remastered, all the Japanese releases that had been released had been.
Whether the DVDs in these new box sets are simply the same Japanese DVDs just repackaged for a lower price or brand new releases with an even better image and sound is unknown. Even if an advertisement for box sets says that they have "newly remastered image and sound" that still doesn't necessarily mean they're actually new as the remastering is new compared to the original tv broadcast version.
We really won't know the answer until the first boxset is released on the 11th of December 2009
. When it is released and I get my copy I'll definitely be doing a comparison review so we can all have a definitive answer to this very good question.
Thanks to R Scida who asked this question via email. Here is the original email:
"Hello! I love your site I check it a few times a week for the latest SailorMoon and your layouts are so cute! Keep up the great work!
But the reason I'm emailing you is because I have a question on the new SailorMoon box sets that will be released soon in Japan.
I have been collecting the Japanese DVDs for the last couple of years and was just curious if you knew if the picture/sound quality was going to be the same as the ones being released in box sets? Was it remastered all over again and has better quality than the ones that were released back in 2002/2003?
I'd hate to have bought all of these to now want to buy the box sets haha
Please let me know!
Thanks!"
Love Sailor Moon? Sign up for my free Sailor Moon newsletter to stay up-to-date with all of the latest Sailor Moon anime, manga, and merchandise news.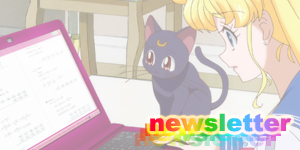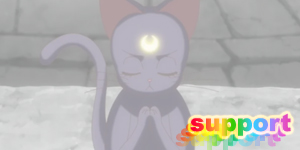 Enjoying the content on Moonkitty.NET? Please consider sending me a quick donation via Ko-Fi. Every little bit is appreciated and helps support me as I dedicate more time and resources into content creation for the site and its various associated projects.
Into crypto? You can send me some Bitcoin (BTC) via bc1qm3gvq5kwlexdal8xurqncqgm22qtlh73gw2cvq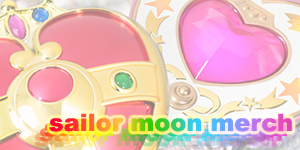 sailor moon crystal anime blu-rays and dvds
sailor moon funko pop! figures
sailor moon t-shirts and tops
sailor moon proplica item replicas
sailor moon tamashii nation figures
90s sailor moon anime dvds
-- more -->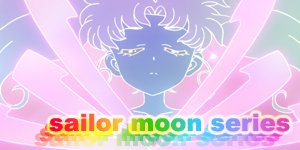 sailor moon crystal anime episode guide
sailor moon 90s anime episode guide
live action sailor moon tv series
sailor moon musicals
sailor moon manga
-- more -->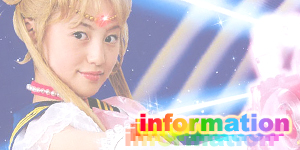 sailor moon characters
sailor moon locations
sailor moon voice actor interviews
sailor moon attacks
moonie mailbag
-- more -->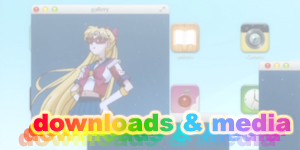 sailor moon podcasts
sailor moon drops on ios / android
sailor moon desktop wallpapers
sailor moon mobile wallpapers
sailor moon avatars
japanese sailor moon episodes

new english sailor moon episodes

-- more -->