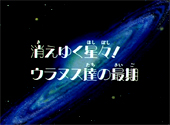 Episode 198
Sailor Stars
Disappearing Stars! The End of Uranus and Neptune

Sailor Uranus and Neptune have joined Sailor Galaxia and killed Sailor Saturn and Sailor Pluto. Eternal Sailor Moon tells them that she thought they were friends to which Neptune and Uranus reply that they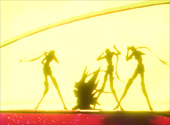 will kill her quickly then.
Galaxia watches the drama and then realises that Sailor Moon must still think this planet can be saved. Galaxia stands up and tells Uranus and Neptune they will get their Star Seeds later. Galaxia teleports away. Sailor Uranus raises her fist and attacks Sailor Moon, Chibi Chibi Moon and the Starlights with a super powerful Uranus World Shaking. Sailor Star Fighter quickly fires off a Star Serious Laser but it isn't strong enough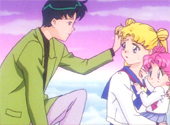 and they're all hit with the attack.
Sailor Moon opens her eyes and finds herself in her civilian form with Chibi Chibi in her arms. Amara and Michelle stand above her and tell her that the Earth is safe now and that all of their deaths were part of the plan. Trista, Hotaru, Mina, Raye, Lita and Amy are also with her and explain they couldn't let her in on the plan because she would have given it away. Darien then appears with Rini who claims to have come back from the 30th century to comfort
her. Serena begins to cry. Darien bends down to kiss her and then they all disappear.
Eternal Sailor Moon snaps out of it and wakes up in Galaxy TV. Sailor Uranus is standing in front of her. She asks her why she's doing this and if it's a plan. Uranus slaps her and tells her this si reality. The Sailor Starlights appear behind Sailor Moon and Chibi Chibi Moon. Star Fighter runs towards Uranus and the two try to land a punch on each other. Star Fighter succeeds first. Uranus whispers that she can do it if she tries and then punches her back.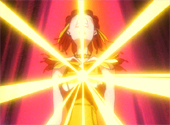 Sailor Neptune arrives behind them and together with Uranus they blast the entire building with a massive Uranus World Shaking and Neptune Deep Submerge attack.
Sailor Moon and the others fall through the energy blast.
After the dust settles Star Fighter checks on Sailor Moon. She's okay.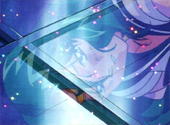 Sailor Galaxia appears above them all and tells Uranus and Neptune to take their Star Seeds. Sailor Uranus and Sailor Neptune's hair begins to move as a breeze blows. Suddenly they both turn and fire their bracelets at Sailor Galaxia. Their blasts hit her and she begins to glow but she recovers. Sailor Uranus whispers in shock that perhaps she has no Star Seed.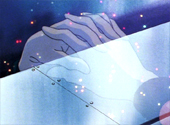 Galaxia tells them that they actually fooled her and that never in the entire galaxy had she found Sailor Soldiers like them. She curls her fingers and removes their bracelets. Uranus and Neptune fall to the ground as their bodies begin to glow.
Uranus whispers to Star Fighter to protect Sailor Moon from now on. Neptune whispers to Uranus that she wants to touch her. The two try their hardest to move close to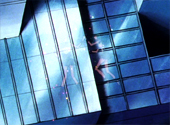 each other eventually holding hands before disappearing.
Sailor Moon can't believe that more of her closest friends have been killed.
Sailor Galaxia points her finger to the sky and and sends down a massive energy blast.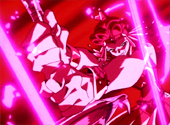 They all fall down and hid in a gap on the roof.
Galaxia asks them to surrender their Star Seeds. Sailor Moon wonders if she gave Galaxia her Star Seed she could see Darien and the others again. The Starlights tell her that the reason everyone sacrificed themselves was because they believed in Sailor Moon. They then tell her that they believe in her and that perhaps she is the Light of Hope that the Legendary Sailor Soldier had sent away.
Sailor Galaxia hears this and tells them that she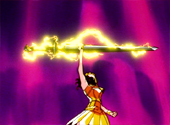 is the Legendary Sailor Soldier who had sealed Chaos within herself.
She then raises a hand above her head, releasing a massive amount of energy, summoning the huge black sword she sealed Chaos with.
Sailor Chibi Chibi Moon looks at Sailor Galaxia.
Interesting Facts

This episode featured the death of Sailor Uranus and Sailor Neptune.

A similar dream sequence happened towards the conclusion of the Sailor Stars arc in the manga though in that one Sailor Moon forgot who she was.
Shopping Info

Sailor Moon Sailor Stars
Box Set 2
Read My Review
Buy from Amazon.co.jp
<-- Episode 197 -
- Sailor Stars Main -
- Episode 199 -->
Love Sailor Moon? Sign up for my free Sailor Moon newsletter to stay up-to-date with all of the latest Sailor Moon anime, manga, and merchandise news.