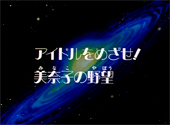 Episode 175
Sailor Stars
Aim for an Idol! Mina's (Minako's) Ambition

Mina has gotten Seiya to go for a walk with her at school while Serena takes photos of them together in an aim to make herself famous as Seiya's girlfriend. She pretends somethig gets in her eye to get Seiya to lean in closer. Serena starts taking photos but gets so carried away that she moves out of her hiding position and moves right up to the two of them. Mina can't believe Serena would be so stupid while Seiya simply asks her what she's doing.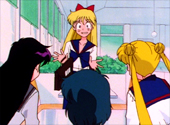 Later in Crown Fruits Parlor, Serena tells the others that Mina had gotten her to take photos with Taiki and Yaten as well. The other girls are shocked at this and begin to wonder what Mina's real aim is.
Mina then enters, very happily, and reveals that she wants to be the Three Lights' girlfriend and has recently become their assistant to get closer to them. She then leaves just as happily as she came. Amy, Lita and Raye can't believe how formidable a rival Mina has become for the Three Lights' hearts.
In TV Galaxy, Sailor Iron Mouse is searching in a magazine for her next target and sees a photographer. Sailor Galaxia then summons her so she goes and tells her about her new target. Galaxia tells her to get her Star Seed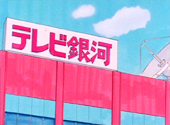 so that they can rule the galaxy.
The next day, Serena has come along with Mina to watch the Three Lights do voice training. All of a sudden that female photographer that Iron Mouse is targeting pops up and begins taking photos. Mina tells her to stop and go away but the woman ignores her.
Mina also runs into the photographer at a Three Lights' public autograph session. Later on Mina takes Serena on site for a juice commercial starring the Three Lights and she sees the photographer yet again. The woman assumes Mina wants to be an idol too and tells her to watch how things are done. Mina tells Serena that she can't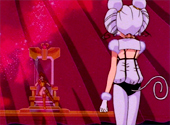 stand the woman. Serena tries the juice which tastes really bad and wonders how the Three Lights can keep smiling on camera. Mina tells her that that's an idol's job.
That night as the Three Lights return to their studio the woman surprises them by suddenly taking candid photos of them. She introduces herself as the photographer for the "Three Lights Unmasked" feature. Seiya is happy to meet her but Yaten gets furious and tells her to not take photos of him yawning. He steals her camera off of her and exposes all the film. The woman simply begins taking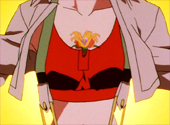 photos with her second camera and tells him his angry face is fantastic.
Serena and Mina who had been watching are surprised. Serena tells Mina that she thinks the woman's okay but Mina still can't stand her.
The next night Serena and Mina watch the Three Lights during a photo shoot. After their allotted time for the studio is up, Mina congratulates them all for a job well done. As they all begin to leave the photographer, Saki Itabashi asks them if they could stay and do some more as she hasn't got the best photo yet. Mina begins to fight with her as no one has eaten and they're all very tired. Yaten tells Mina to be quiet and the Three Lights agree to stay but only if the best photo ever is taken.
Saki tells Mina that she was the one that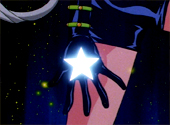 was explaining earlier how tough the idol life is and that it really is very hard. This inspires Mina to keep aiming to be an idol.
Later when they finally finish Saki goes out the exit by herself and gets a canned coffee. Iron Mouse suddenly appears and zaps her, removing her Star Seed which quickly turns black. Mina sees this and transforms into Sailor Venus and attacks with Venus Love and Beauty Shock. Iron Mouse dodges her attack.
Iron Mouse then retreats as Saki transforms into "Sailor Picture". Serena, who had just finished eating a rice ball comes outside and transforms into Eternal Sailor Moon. She dodges Sailro Picture's attacks but Sailor Venus is hit.
The Sailor Starlights then appear. Sailor Star Healer attacks with Star Sensitive Inferno which weakens Sailor Picture.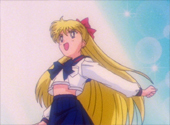 Sailor Moon then uses Starlight Honeymoon Therapy Kiss to return Sailor Picture to normal.
Sailor Moon looks up at where the Stalights were but they're gone. She wonders if they're allies or something else.
The next day Mina runs into Crown Fruits Parlor and shows the girls ads for idol auditions and tells them that she's realised that if she becomes famous for being an assistant, that's all she'll be so she's decided to be proactive and begin applying for real idol auditions.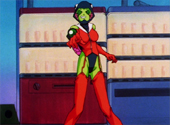 Monster of the Day
Sailor Picture was fairly strong and actually managed to zap Sailor Venus into unconciousness with her energy blast.
She was however weakened significantly by Sailor Star Healer's
Star Sensitive Inferno
before being defeated by Eternal Sailor Moon's
Starlight Honeymoon Therapy Kiss
.
Interesting Facts

Sailor Star Healer's
Star Sensitive Inferno
attack was used for the first time in this episode.

This episode saw Serena and Mina using the Sailor Communicators, something that hadn't been seen on the show in a long time.

After the Three Lights photo shoot Saki Itabashi grabs a drink from a vending machine. Many westerners would assume that she's drinking a soft drink but in fact she's having a canned coffee, something that's EXTREMELY popular in Tokyo.

Something unusual happened in this episode. While most Star Seeds appear above a person's forehead, Saki's popped out of her chest, almost like a Heart Crystal.
Shopping Info
<-- Episode 174 -
- Sailor Stars Main -
- Episode 176 -->
Are you a Sailor Moon fan? Sign up for my free Sailor Moon newsletter to stay up-to-date with all of the latest Sailor Moon anime, manga, and merchandise news.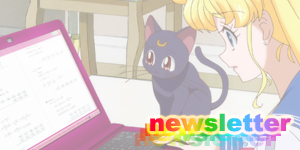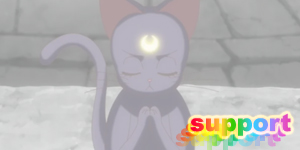 Enjoying the content on Moonkitty.NET? Please consider sending me a quick donation via Ko-Fi. Every little bit is appreciated and helps support me as I dedicate more time and resources into content creation for the site and its various associated projects.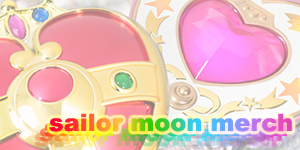 sailor moon eternal edition manga
sailor moon naoko takeuchi collection manga
sailor moon crystal anime blu-rays and dvds
sailor moon funko pop! figures
sailor moon t-shirts and tops
sailor moon proplica item replicas
sailor moon tamashii nation figures
90s sailor moon anime dvds
-- more -->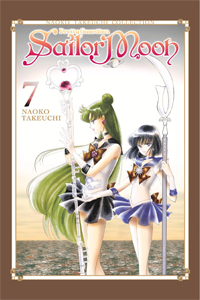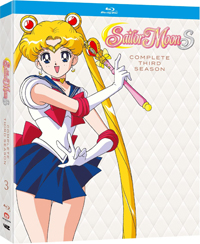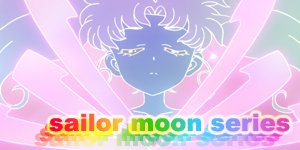 sailor moon crystal anime episode guide
sailor moon 90s anime episode guide
live action sailor moon tv series
sailor moon musicals
sailor moon manga
-- more -->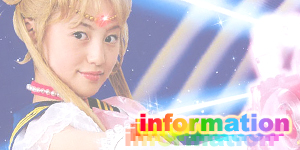 sailor moon characters
sailor moon locations
sailor moon voice actor interviews
sailor moon attacks
moonie mailbag
-- more -->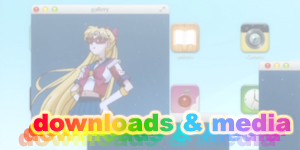 sailor moon podcasts
sailor moon desktop wallpapers
sailor moon mobile wallpapers
sailor moon avatars
sailor moon christmas content
-- more -->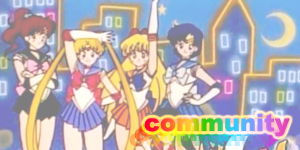 Stay up to date with all of the latest Sailor Moon news and site updates by connecting with me on some (or all) of the below social networks and platforms.