Sailor Moon S
Uncut English Closing 2
First Appearance: Episode 92
For the Uncut English Version of Sailor Moon S that was released on DVD the same ending was used as in the corresponding Japanese episodes.
It featured the Japanese song, Tuxedo Mirage which played against a beautiful image of a projector-music box showing images of the planetary princesses during the Silver Millenium (with the exception of Pluto and Saturn).


As the song ends, a magical beam shines down from the moon an Princess Endymion joins his love Princess Serenity.
Ironically Endymion lived on Earth and Princess Serenity lived on the Moon both in the Sailor Moon series and in mythology.
The only major difference between this and the Japanese version is that the credits appear in the middle of the screen and not to the side as they were ment to be. However when looking at the English words it becomes apparent that even if they were placed on the right side, they would have been bleeding over into the animation anyway. At least in the centre it looks more organised.
--> Return to Sailor Moon S Main <--
Love Sailor Moon? Sign up for my free Sailor Moon newsletter to stay up-to-date with all of the latest Sailor Moon anime, manga, and merchandise news.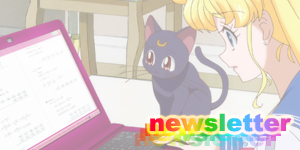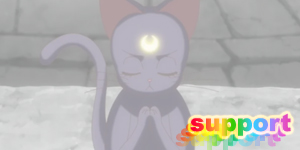 Enjoying the content on Moonkitty.NET? Please consider sending me a quick donation via Ko-Fi. Every little bit is appreciated and helps support me as I dedicate more time and resources into content creation for the site and its various associated projects.
Into crypto? You can send me some Bitcoin (BTC) via bc1qm3gvq5kwlexdal8xurqncqgm22qtlh73gw2cvq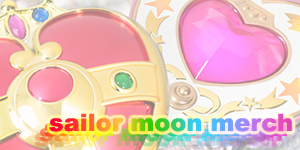 sailor moon crystal anime blu-rays and dvds
sailor moon funko pop! figures
sailor moon t-shirts and tops
sailor moon proplica item replicas
sailor moon tamashii nation figures
90s sailor moon anime dvds
-- more -->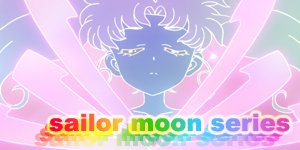 sailor moon crystal anime episode guide
sailor moon 90s anime episode guide
live action sailor moon tv series
sailor moon musicals
sailor moon manga
-- more -->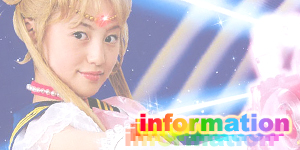 sailor moon characters
sailor moon locations
sailor moon voice actor interviews
sailor moon attacks
moonie mailbag
-- more -->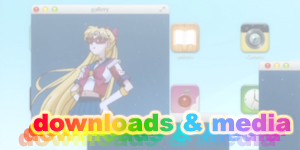 sailor moon podcasts
sailor moon drops on ios / android
sailor moon desktop wallpapers
sailor moon mobile wallpapers
sailor moon avatars
japanese sailor moon episodes

new english sailor moon episodes

-- more -->