Pretty Guardian
Sailor Moon
Act 34
Aired: 5th June 2004
Rei is upset and begins crying while thinking of her mother dying by herself when she was just a girl. She has never forgiven her father for not coming to her deathbed.
In Crown Karaoke, Usagi, Luna and Makoto are worried about Ami as they haven't been able to contact her. Luna hopes that she's just in an interview and can't answer her phone.
Suddenly, Rei enters carrying a bag over her shoulder and tells them that her father is being persistent and is waiting for her at her temple to talk to her so she will stay here for a while. Usagi and Makoto smile at each other as this will give them a chance to protect Rei from the Youma that is tracking her down.
Makoto soon returns with a huge furoshiki of home cooked food for Rei during her stay in the karaoke room. Rei is surprised and thanks Makoto. Makoto says it's no problem and leaves to go ask Motoki if he can lend her a room for the night. Motoki tells her that children her age aren't allowed a room this late at night... but he could give her the staffroom if she liked.
Back in the karaoke room, Ami arrives and is surprised to see Rei there. Ami also has run away from home so the two decide to have a little party with just the two of themselves and begin to dig into Makoto's cooking and have some cosplay fun with their mobile phones.
Makoto is watching the room and reports to Usagi and Luna that Ami and Rei are both there and are okay.
Meanwhile in Mamoru's apartment, Zoicite appears and congratulates Mamoru on deciding to fight against Kunzite and Beryl but requests that he stay away from the Moon Princess. Mamoru tells him that he will fight fate and nothing will separate him from Usagi.
In the Dark Kingdom, Queen Beryl tells Kunzite to stay away from Mamoru and obey her commands from no on.
The next day, Rei and Ami decide to leave Crown and face their parental problems. While walking back to the temple, Rei is once more stopped by her father's assistant who has been ordered to kidnap Rei. Rei tells them it isn't necessary and will see her father though at a location of her choosing, the cemetery where her mother is buried.
Once she arrives, her and her father have a heated discussion about her mother's death. Her father still considers the fact that he had work as being a good excuse and Rei moves to leave. She can however feel how much he wants to be a part of her life and tells him that she'll need more time to think about their relationship. He accepts this and they both part on good terms.
During their conversation, Rei had sensed the Youma from before as being nearby. She now races to it's location.
Ami, meanwhile has found herself visiting the theme park which she has fond memories of from when she was a child. Her mother finds her here and confronts Ami over what exactly is going on in her life. Ami tells her that she has something more important in her life right now that she wants to focus on than her studies, her new friends but she will come back to her studies eventually.
Her mother is proud of her for standing up for herself and embraces her and then tells her to then go and be herself. Ami then receives a call from Luna about the Youma and runs to join her friends.
Sailor Mars and Mercury arrive at the battle in the forest and join Sailor Moon, Mercury and Luna in fighting the Youma. They manage to defeat it by attacking it all at once. Mercury and Mars then tell everyone that they're both okay and they all cheer together as a group.
Elsewhere, Mamoru is riding his motorbike when a woman falls onto the road right in his path! He screeches to a stop right in front of her and slowly turns her over to make sure she's okay. It's Mio!
Interesting Facts

It is unfortunately very common in Japan for a father to little or no part in the raising of their children due to work and social pressure and this is showed in Japanese media such as tv shows, movies and anime where some characters
appear
to have no father so much so that he isn't even mention. Examples of this is Usagi's father in Pretty Guardian Sailor Moon which is only mentioned briefly several times throughout the series and Ash from Pokemon who appears to have no father at all and the lack of which doesn't appear to even be an issue.
Shopping Info

Read My Review / Buy From Amazon.jp
<-- Act 33 --
-- Live Action Main--
-- Act 35 -->
Are you a Sailor Moon fan? Sign up for my free Sailor Moon newsletter to stay up-to-date with all of the latest Sailor Moon anime, manga, and merchandise news.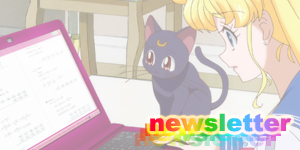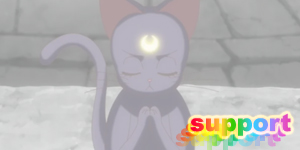 Enjoying the content on Moonkitty.NET? Please consider sending me a quick donation via Ko-Fi. Every little bit is appreciated and helps support me as I dedicate more time and resources into content creation for the site and its various associated projects.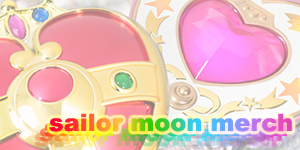 sailor moon eternal edition manga
sailor moon naoko takeuchi collection manga
sailor moon crystal anime blu-rays and dvds
sailor moon funko pop! figures
sailor moon t-shirts and tops
sailor moon proplica item replicas
sailor moon tamashii nation figures
90s sailor moon anime dvds
-- more -->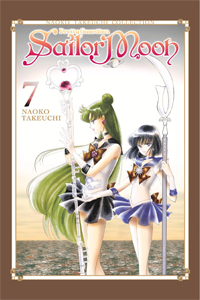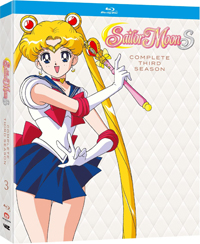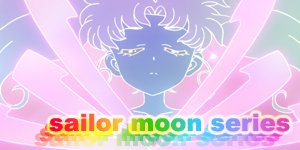 sailor moon crystal anime episode guide
sailor moon 90s anime episode guide
live action sailor moon tv series
sailor moon musicals
sailor moon manga
-- more -->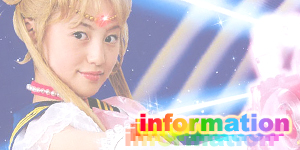 sailor moon characters
sailor moon locations
sailor moon voice actor interviews
sailor moon attacks
moonie mailbag
-- more -->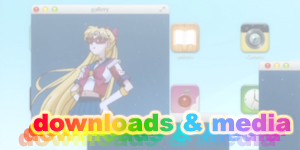 sailor moon podcasts
sailor moon desktop wallpapers
sailor moon mobile wallpapers
sailor moon avatars
sailor moon christmas content
-- more -->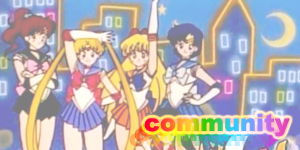 Stay up to date with all of the latest Sailor Moon news and site updates by connecting with me on some (or all) of the below social networks and platforms.