survey hosting


Only vote once. Sailor Moon Says!

Sailor Moon DVD
Sailor Moon Vol3
Buy from Amazon.com
/ Amazon.ca



The adventures of Sailor Moon and the Sailor Scouts continue!



Region Differences

The DVD used for this review is the Region 4, Australian / New Zealand version which seems to contain the same episodes taken from the same source as the Region 1, North American DVD but with a fresher redesigned navigation menu that actually lists the episodes in numerical order rather than the "title only" approach used by the Region 1 designers. The Region 1 menus were also static and silent while the Region 4 ones are animated with music in the background (more on the menus further down this page).



Cover

The cover features a piece of artwork created for the Region 1 DVD cover though with one major difference, the inclusion of a disk number on the spine and the front top right corner!
The artwork, created for these DVDs featuring Sailor Moon and Tuxedo Mask along with Nephrite. The back cover continues the theme with some pink love hearts and screenshots of the episodes on the disk in star shaped frames.



The Menus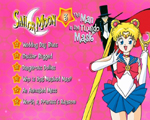 Similar with other DVDs in the series, the main menu uses the artwork from the cover, slightly rearranged (in this case the removal of Nephrite) against an animated background. I really love the way these menus are done and look forward to the next one. You really can watch these all day. It's like a lava lamp!



The Special Features

Unfortunately there aren't any Special Features on this DVD which is a shame, but then the Japanese DVDs didn't really have any Special Features either. There is though an Easter Egg to be found if you highlight the link for Episode #15, Dangerous Dollies and press LEFT on your DVD player remote. The giant number "3" will light up. Press ENTER and you'll get a static DVD credits page. Not much, but a nice hidden secret.



The Episodes

The episodes on this disk, Wedding Day Blues, Shutter Bugged, Dangerous Dollies, Who is that Masked Man?, An Animated Mess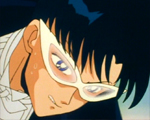 and Worth a Princess' Ransom while they don't advance the overall plot much (if at all) they do provide some rather fun stand alone episodes that many fans will enjoy watching again and again.

Personally, Dangerous Dollies has always been on of my favourites as it was my first Sailor Moon episode I ever watched on tv. The general favourite episode though among fans out of these will most likely be Worth a Princess' Ransom as it's a story that's appeared in ever version of Sailor Moon to date and features the first kiss of Sailor Moon and Tuxedo Mask.

A fun time.




Buy from Amazon.com
/ Amazon.ca
Love Sailor Moon? Sign up for my free weekly newsletter to stay up-to-date with all of the latest Sailor Moon anime and merchandise news.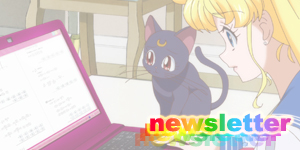 | | | |
| --- | --- | --- |
| | Stay up-to-date with all of the latest Sailor Moon news by signing up for my free, weekly, Sailor Moon email newsletter. | |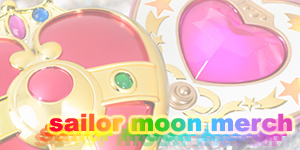 sailor moon crystal anime blu-rays and dvds
sailor moon funko pop! figures
sailor moon t-shirts and tops
sailor moon proplica item replicas
sailor moon tamashii nation figures
90s sailor moon anime dvds
-- more -->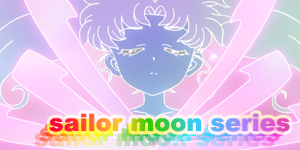 sailor moon crystal anime episode guide
sailor moon 90s anime episode guide
live action sailor moon tv series
sailor moon musicals
sailor moon manga
-- more -->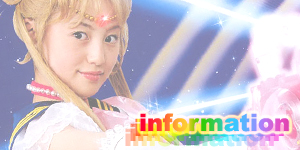 sailor moon characters
sailor moon locations
sailor moon voice actor interviews
sailor moon attacks
moonie mailbag
-- more -->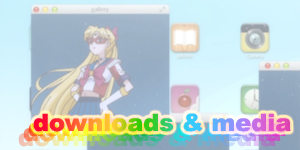 sailor moon podcasts
sailor moon drops on ios / android
sailor moon desktop wallpapers
sailor moon mobile wallpapers
sailor moon avatars
japanese sailor moon episodes

new english sailor moon episodes

-- more -->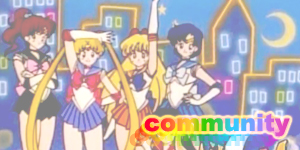 moonkitty.net on twitter
moonkitty.net on pinterest
moonkitty.net's google+ page
moonkitty.net facebook page
follow brad on twitter
brad's google+ page
anime, geek, and fashion pins on pinterest
brad's collection of vines
follow brad on instagram
brad on ello and tsu
xbox one gamertag: 'brad cafe'
follow brad on facebook