Click the "Like" button at the bottom of a page to get it featured in this activity box for other Sailor Moon fans to see!

survey hosting


Only vote once. Sailor Moon Says!

On the 6th of July 2012 during a special Sailor Moon event in Tokyo, Japan, it was announced that a new Sailor Moon anime would be released in the Summer of 2013. This has since changed. Read below for what we know, don't know and maybe know about the New Sailor Moon Anime and make sure to check back for updates!
To get the latest Sailor Moon news as soon as possible, I also highly recommend subscribing to my YouTube Channel and following me on Twitter, Facebook and Google+.
I use all of these to inform Sailor Moon fans of news as it happens as soon as I hear it.
Sailor Moon Says!

Here's what we know so far...
The name of the new Sailor Moon anime will be, Pretty Guardian Sailor Moon Crystal.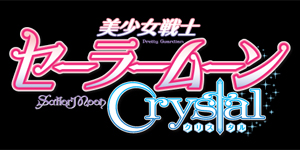 The character designs will indeed be, as mentioned officially, very close to the original Sailor Moon manga designs. One image which was hosted on the official site's servers was leaked online before the official site had a chance to reveal it as planned. As you can see, all of the subtle details such as the hair clips and choker are present.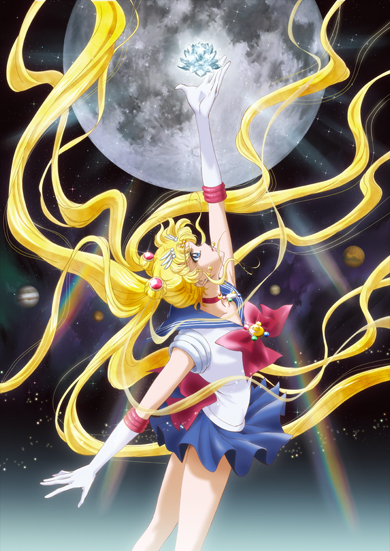 On the 10th of January 2014, it was confirmed that the new Sailor Moon anime will premiere in July 2014 and that it would stream simultaneously worldwide online via NicoNico.
The initial online streaming of the episodes will be subtitled in 10 different languages with the original Japanese audio.
It is confirmed that this anime is not an anime film, but a series.
Word is that it will be closer to the manga but we won't really know how close until it airs. Considering how different the original anime was compared to the manga, this wouldn't be hard.
The band Momoiro Clover Z will be singing the opening and closing theme songs. While it's likely the opening will be the same as the original anime, it has yet to be confirmed what the songs will actually be.
The anime will be a fresh reboot. i.e. Not a continuation of the original anime set after Sailor Stars.
TOEI will be in charge of animation. They were the same company involved with the original anime series.
Yuji Kobayashi will be in charge of scripts/planning. He has worked on Saint Seiya Omega, Smile Pretty Cure and Garo (an awesome series).
The director of the series, Munehisa Sakai has worked on series like One Piece and Suite Pretty Cure. You can see an example of his work on Suite Pretty Cure here.
The character designer is Yukie Sako. While this will be her first time in the position she has worked on some amazing animation projects in the past ranging from Code Geass, Ghost in the Shell, a Pokemon movie (Zoroark) and Princess Mononoke.
Takashi Kurahashi & Yumi Hosaka are the art directors. Takashi has worked on quite a few projects. Yumi seems to have worked on a few of the same projects as Takashi.
The music composer, Yasuharu Takanashi has composed music for a wide variety of popular anime series such as Naruto Shippuden
, Hell Girl
, Fairy Tail
and the last few Pretty Cure series and movies just to name a few.
King Records will be in charge of music production.

Here's what we kind of, sort of, maybe know...
Judging by what was said by all involved during and after the special event I am 95% sure that Kotono Mitsuishi and Toru Furuya, the original Japanese voice actors for Sailor Moon and Tuxedo Mask will be reprising their roles in the new anime. If they're not reprising their roles, Toru wondering if he'll be able to keep up with the character of Tuxedo Mask after all these years and Kotono posting on her blog that she can't wait for the new anime is very perplexing. Update: due to the delay of the anime, casting may have changed so while they may have been involved in the new anime that could have changed. Still no 100% confirmation one way or the other.
An eventual DVD / Bluray release of the new Sailor Moon anime is almost a guarantee though I wouldn't expect to hear any details about this (such as companies involved and release dates) until a few months after the initial airing of the anime in Japan.
It is safe to assume that this anime will also air on TV though no stations have been confirmed. It is most definitely likely that it will "air" online first well before it airs on TV.

Here's what we don't know...
It has not been announced though if this will be an ongoing anime like the original Sailor Moon anime or if it will have a limited run of twenty or so episodes or if it will stop after a year.
We do not know if any other original voice actors will be returning to the franchise.
It was assumed that the song Momoiro Clover Z performed at the special Sailor Moon 20th anniversary event, Z Maiden's War
(actually released on single a week prior to the event) would be the new opening theme song for the new Sailor Moon anime due to the fact that the band helped make the new anime announcement, was wearing Sailor Moon costumes, told everyone that they would be singing the new opening and then asked the audience if they would like to hear the new song before singing it. If this in fact is not the opening theme song and was completely unrelated, it was not conveyed very clearly at all with even native Japanese speakers expressing uncertainty if this was the opening or not. For now I'm listing the opening as something we "don't know" until it's confirmed by a source separate from the event.
While it's likely that it will be dubbed in English and other languages sometime in the future, no information has been given regarding voice actors or companies involved. Many past Sailor Moon voice actors have expressed interest in returning to reprise their roles though that does not guarantee involvement.
Naturally we don't know airdates or channels yet.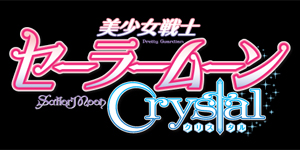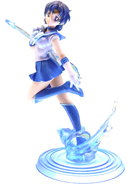 Bandai Tamashii Nations
Sailor Mercury Figuarts Zero Model!
Amazon.com
/ CDJapan.co.jp / YesAsia.com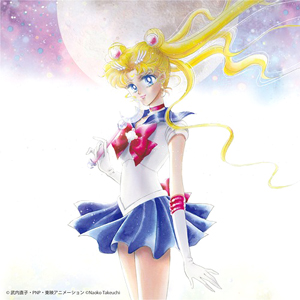 Sailor Moon 20th Anniversary
Memorial Tribute Album
CD: JList.com / Amazon.com
/ CDJapan.co.jp
YesAsia.com / Amazon.co.jp
DIGITAL: Amazon.com
/ Amazon.co.jp
Amazon.co.uk
/ Amazon.de

AUS iTunes / UK iTunes / USA iTunes

In celebration of Sailor Moon's 20th Anniversary in Japan, the manga is being released for a third time in special extra large volumes with colour pages and brand new covers!

Sailor V #1
(26th May)

Sailor V #2
(26th May)


Check out my 3rd Gen Japanese Sailor Moon Manga Shopping Guide page for more information and shopping links on other volumes!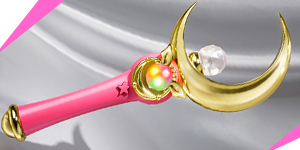 Official Moon Stick Replica!
JList.com/ Amazon.com

YesAsia.com / CDJapan.co.jp
Amazon.co.jp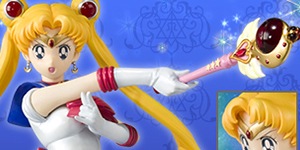 Bandai Tamashii Nations
Sailor Moon Figuarts ZERO Model!
Japanese Release (19th Mar)
Pre-Order NOW on JList.com!
Pre-Order NOW on CDJapan.co.jp!
Pre-Order NOW on YesAsia.com!
Pre-Order NOW on Amazon.co.jp!
USA Release (22nd Apr)
Pre-Order NOW on Amazon.com!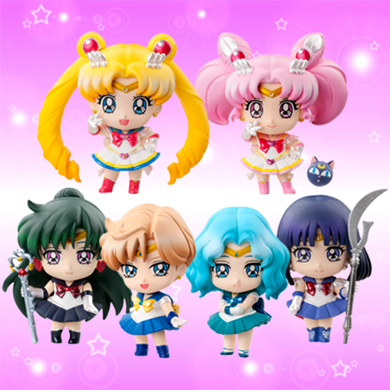 Petit Chara Sailor Moon Outers
6 Character Box Set
Pre-Order NOW on JList.com!
Pre-Order NOW on CDJapan.co.jp!
Pre-Order NOW on YesAsia.com!
Pre-Order NOW on Amazon.co.jp!