How can I write to Naoko Takeuchi?
A lot of fans have asked me this question over the years and before I answer it I always mention that Naoko Takeuchi doesn't understand English and any letter or email you write to her most likely will not be translated for her and will simply sit on her desk. If you are going to write to her I highly recommend getting someone to help you (if you can't yourself) do it in Japanese.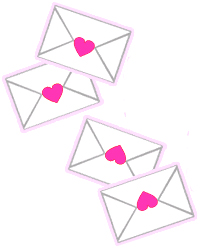 Online translate tools just don't cut it, especially when it comes to Japanese.
Translate some Japanese text into English with one of these tools and you'll see exactly what I mean.
Having said that I do have a page on Moonkitty.net here with her latest contact information. I'm not sure if she is contactable via email though there is a small chance that Naoko reads the emails sent in on the official Japanese Sailor Moon site. There's an even larger chance though that a third party reads and answers all of these questions and that Naoko isn't involved at all.
As always, if you do write, be polite, courteous, and remember that while you represent the manners and values of your country you do not represent the opinions of all other fans.
If you can't get your letter translated into Japanese why not send Naoko some fan art. She has mentioned on several occasions how much she loves getting mail from all over the world and a picture can speak more than words.

Thanks to Sacha for asking this question via email.
Love Sailor Moon? Sign up for my free Sailor Moon newsletter to stay up-to-date with all of the latest Sailor Moon anime, manga, and merchandise news.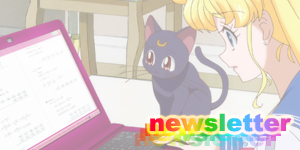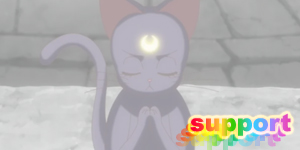 Enjoying the content on Moonkitty.NET? Please consider sending me a quick donation via Ko-Fi. Every little bit is appreciated and helps support me as I dedicate more time and resources into content creation for the site and its various associated projects.
Into crypto? You can send me some Bitcoin (BTC) via bc1qm3gvq5kwlexdal8xurqncqgm22qtlh73gw2cvq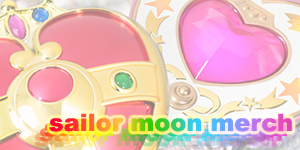 sailor moon crystal anime blu-rays and dvds
sailor moon funko pop! figures
sailor moon t-shirts and tops
sailor moon proplica item replicas
sailor moon tamashii nation figures
90s sailor moon anime dvds
-- more -->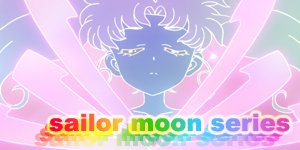 sailor moon crystal anime episode guide
sailor moon 90s anime episode guide
live action sailor moon tv series
sailor moon musicals
sailor moon manga
-- more -->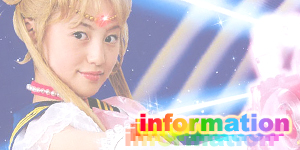 sailor moon characters
sailor moon locations
sailor moon voice actor interviews
sailor moon attacks
moonie mailbag
-- more -->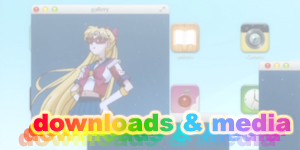 sailor moon podcasts
sailor moon drops on ios / android
sailor moon desktop wallpapers
sailor moon mobile wallpapers
sailor moon avatars
japanese sailor moon episodes

new english sailor moon episodes

-- more -->