Pretty Guardian
Sailor Moon
Special Act DVD
Buy from Amazon.jp

4 years later...
Cover: The cover is absolutely beautiful with some great photos of the cast used edited together with some fresh pink and white graphics.
The Menus: The menus on this disk break away from the menu style established on the main series DVDs. Instead of a solo character introduced by some CG ribbons, we get a graphic heavy temple/church graphic featuring rotating photos of Mamoru and Usagi in their wedding attire.
As a nice bonus, when the menu is left alone for a while, CG pink hearts begin to explode from the background and float around the two main stars. Very nice and very appropriate.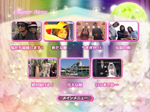 The Special Features: Unfortunately there are no special features on this disk at all which is fine by me as the Special Act is a wonderfully made 60 minutes of film that is the perfect end to the series.
First prints of the disk though (good luck finding one now!) come with a wonderful DVD box to hold half of the series DVDs and has some great artwork on every side featuring the girls in their different school uniforms, Sailor Moon, Luna and all four Inners together. If you can find this box, grab it. Here's a video I made of the box.
The Episodes: The Special Act is a must see for any Sailor Moon fan as not only does it feature the wedding of Sailor Moon and Tuxedo Mask but it also ties up almost every loose end from the live action tv series and gives the fans pretty much everything they could ask for.
Fan favourite characters such as Zoicite, Mio and Sailor Jupiter get more time to shine in this special than they did in the main series. Sailor Jupiter in particular impresses in the surprising amount of screen time she gets.
Fans of the manga will dig the references such as seeing the Moon Kingdom reborn on the moon, Queen Serenity, the sword as well as the engagement ring.
I can't recommend this DVD enough. The Special Act is an essential purchase for any Sailor Moon fan.
Buy from Amazon.jp
<-- pgsm dvd reviews main --
<-- reviews main --

Love Sailor Moon? Sign up for my free Sailor Moon newsletter to stay up-to-date with all of the latest Sailor Moon anime, manga, and merchandise news.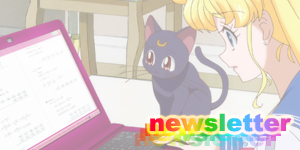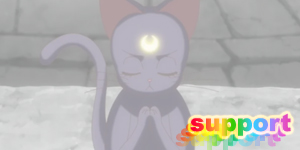 Enjoying the content on Moonkitty.NET? Please consider sending me a quick donation via Ko-Fi. Every little bit is appreciated and helps support me as I dedicate more time and resources into content creation for the site and its various associated projects.
Into crypto? You can send me some Bitcoin (BTC) via bc1qm3gvq5kwlexdal8xurqncqgm22qtlh73gw2cvq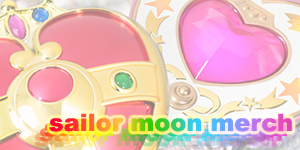 sailor moon crystal anime blu-rays and dvds
sailor moon funko pop! figures
sailor moon t-shirts and tops
sailor moon proplica item replicas
sailor moon tamashii nation figures
90s sailor moon anime dvds
-- more -->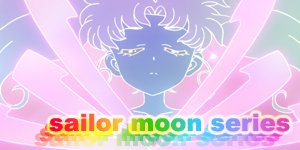 sailor moon crystal anime episode guide
sailor moon 90s anime episode guide
live action sailor moon tv series
sailor moon musicals
sailor moon manga
-- more -->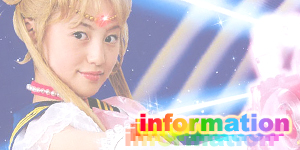 sailor moon characters
sailor moon locations
sailor moon voice actor interviews
sailor moon attacks
moonie mailbag
-- more -->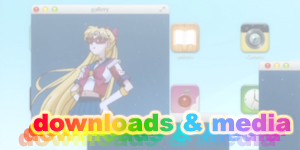 sailor moon podcasts
sailor moon drops on ios / android
sailor moon desktop wallpapers
sailor moon mobile wallpapers
sailor moon avatars
japanese sailor moon episodes

new english sailor moon episodes

-- more -->