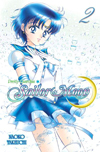 Pretty Guardian
Sailor Moon #2
Amazon.com
/ Amazon.ca
Amazon.co.uk
/ Amazon.co.jp
BookDepository.com
Barnes & Noble.com
FishPond.com.au
FishPond.co.nz
Does this second volume of the Sailor Moon manga improve on the first? Ask Princess Beryl, Queen of Dark Kingdom.
Presentation
Visually this English language release of Pretty Guardian Sailor Moon #2 looks fantastic. Like the first volume, it's quite a bit bigger than the original Japanese release though the artwork doesn't suffer at all and is actually easier to appreciate in this size format (which is the typical size for an English manga).
The cover also looks better with this release with the shiny cover really helping the colours pop a lot more than the original.
Watch on YouTube
Somewhere where this volume improves on over the first is in the lettering. Almost immediately I notice just how much better the dialogue and sound effects looked. The choice of fonts is much more varied and appropriate here compared to the first volume whose lettering fell flat and looked rushed. A look at the back credits confirms that a new letterer was indeed hired. Here's hoping they keep this one for future volumes.
Where the presentation fails a bit is in the half translated "Concept Art Exhibition" and several blank pages towards the end of the book which I will go further into detail about when talking about the adaption in general.
PRESENTATION:





Story
The story in this volume really impresses. Not only do we get the arrival of Sailor Venus (making this a great manga to read right after the second volume of Codename Sailor V) but we're also shown the awakening of the Moon Princess, Tuxedo Mask's brainwashing and Queen Beryl's confrontation (in person!) with Sailor Moon and the other Sailor Guardians.
The plot flows very quickly which is sure to please those fans of the Sailor Moon anime who disliked all those filler episodes and we're given some very cool moments with Sailor Moon and Tuxedo Mask as well as Sailor Venus. Sailor Mars and the others don't seem to get that much time in this volume but this first arc is very much about Sailor Moon and readers should be pleased to know that they're given a lot more individual attention as the manga progresses.
STORY:





Adaption
I was really hoping that this volume would improve on the numerous issues I had concerning the translation in the first volume but unfortunately things haven't really gotten any better at all.
There still remains quite a bit of very awkwardly phrased dialogue throughout the volume that constantly took me out of the reading experience and made several characters either fall flat or act like someone else completely.
A good example of this is Usagi's parents who are supposed to be two regular loving parents in the original version who now come across as two very posh upper-class individuals thanks to Kodansha's English translation that has them say lines like "...Say, Mother?" and "Yes father?" when talking to each other. Much like Usagi's "Oh honestly!" in the first volume, this is one of many instances where a quick translation was chosen over one that maintains the characterisation and energy of the original script.
What's more, there's several instances of just plain strange translation choices being made that change the meaning slightly or are just completely wrong as seen on page 230 with Queen Beryl introducing herself as "Princess Beryl. Queen of the Dark Kingdom!!" which makes absolutely no sense at all and is especially odd since Beryl doesn't say anything about any princess at all in the original Japanese panel. Even the most loyal Kodansha fans will have a hard time defending this goof.
This volume also has issues with translation consistency concerning signs and sound effects with half of them getting romanised Japanese script while the rest get translated into English ones (more often than not, strange sound effects at that) depending on the panel you're reading. Apparently fans want "Pyuun" left as is while "Dokin" should be translated as "B-BMP".
Where the translation begins to look really rushed (as if it didn't already) is in the bonus sketches at the rear of the volume. For some reason Kodansha decided to translate the bonus sketches in the first volume of Sailor V but felt it was only worth translating the titles here. This is a big let down for fans as the notes are actually quite interesting for those curious about the character designs.
As if to add salt to the wound, Kodansha has also chosen to completely exclude the two pages of bonus comics that Naoko drew especially for the Sailor Moon manga re-release. These humorous strips portrayed Naoko as a bunny and thanked fans for buying the re-released manga and provided some really fascinating insight into both creating the manga when it was first released and fixing it for this new release.
There really is no excuse for not including this material, especially when Kodansha has gone on record as saying that these new versions will include everything that was in the original Japanese re-release.
Something else worth mentioning is the several blank pages at the back of the manga that could have possibly been meant for the missing comic strips but due to their placement after the preview for volume 3, were most likely going to include the usual full Sailor Moon manga series advertisement. Either way it definitely looks like further proof that this release was both rushed and badly planned.
For a full list of the translation/adaption issues in this volume, check out my Manga Mistakes page.
ADAPTION:





Overall Score
For Sailor Moon fans who have yet to read the manga, I still recommend picking this up as the story is intact and is absolutely worth your time if you're a fan. It's important to keep in mind though that this is anything but a perfect release with characters not really coming across the same as they do in the original and is missing content that was printed with the Japanese re-release.
OVERALL SCORE:






(not an average)
Amazon.com
/ Amazon.ca
Amazon.co.uk
/ Amazon.co.jp
BookDepository.com
Barnes & Noble.com
FishPond.com.au
FishPond.co.nz
<-- new sailor moon manga shopping guide --
<-- shopping guide main page --
Are you a Sailor Moon fan? Sign up for my free Sailor Moon newsletter to stay up-to-date with all of the latest Sailor Moon anime, manga, and merchandise news.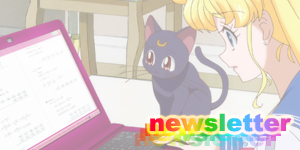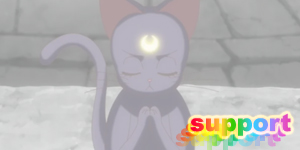 Enjoying the content on Moonkitty.NET? Please consider sending me a quick donation via Ko-Fi. Every little bit is appreciated and helps support me as I dedicate more time and resources into content creation for the site and its various associated projects.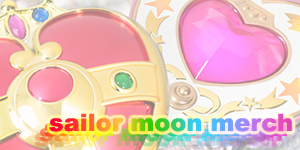 sailor moon eternal edition manga
sailor moon naoko takeuchi collection manga
sailor moon crystal anime blu-rays and dvds
sailor moon funko pop! figures
sailor moon t-shirts and tops
sailor moon proplica item replicas
sailor moon tamashii nation figures
90s sailor moon anime dvds
-- more -->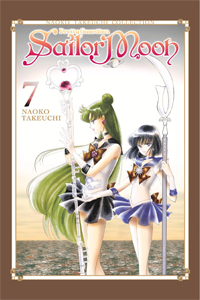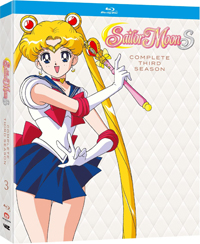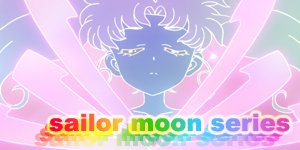 sailor moon crystal anime episode guide
sailor moon 90s anime episode guide
live action sailor moon tv series
sailor moon musicals
sailor moon manga
-- more -->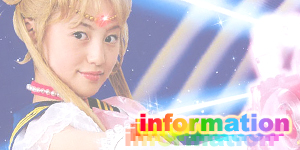 sailor moon characters
sailor moon locations
sailor moon voice actor interviews
sailor moon attacks
moonie mailbag
-- more -->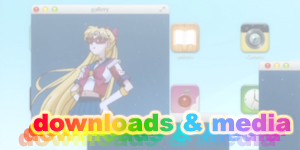 sailor moon podcasts
sailor moon desktop wallpapers
sailor moon mobile wallpapers
sailor moon avatars
sailor moon christmas content
-- more -->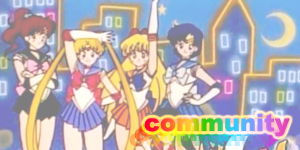 Stay up to date with all of the latest Sailor Moon news and site updates by connecting with me on some (or all) of the below social networks and platforms.