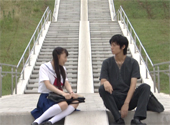 Pretty Guardian
Sailor Moon
The Secret of Tuxedo Mask's Birth
Released on DVD: 25th March 2005
Usagi and Mamoru are relaxing together when Usagi asks Mamoru how he first became Tuxedo Mask.
Mamoru tells her the story of how, when he was a young boy he had run away from home and fallen and hurt his knee. Out of nowhere a mysterious man dressed in a tuxedo helped him up and placed a band aid over the wound.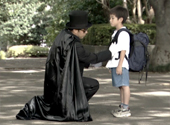 The man then put his hands over Mamoru's leg and whispered "Tuxedo Power!" as a bright light shone from them. The man in the tuxedo then performed cartwheels and magic tricks to cheer him up.
Mamoru explains that he kept an extra band aid that the man gave him and had tried to transform into Tuxedo Mask for years. It wasn't until he was an adult and he tried it did it work.
We then get a surprisingly revealing live action Tuxedo Mask transformation scene!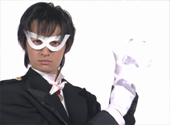 Usagi thinks this story is amazing and surprised he hasn't told anyone before. Mamoru then begins to laugh and asks Usagi if she actually believed him. Usagi tells him that she's not stupid and the two laugh and tease each other.
Unknown to them, the same man from the story looks over them and nods.
Interesting Facts

This was a very short short film released as a bonus feature on the Act Zero DVD as an attempt to explain why Mamoru actually dressed up as Tuxedo Mask and give the fans our very own live action Tuxedo Mask transformation scene!

Personally I think the story Mamoru told is a complete fabrication and the man looking at them at the end was added just for the sake of corn.

Shopping Info
Pretty Guardian Sailor Moon Act Zero
Read My Review / Buy from Amazon.jp
<-- Hina... Afterwards --
-- Live Action Main--
-- Special Act ->
Love Sailor Moon? Sign up for my free Sailor Moon newsletter to stay up-to-date with all of the latest Sailor Moon anime, manga, and merchandise news.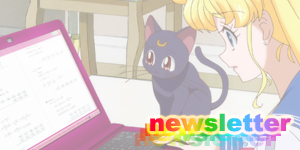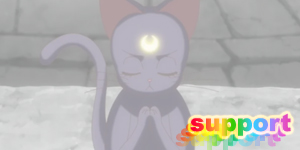 Enjoying the content on Moonkitty.NET? Please consider sending me a quick donation via Ko-Fi. Every little bit is appreciated and helps support me as I dedicate more time and resources into content creation for the site and its various associated projects.
Into crypto? You can send me some Bitcoin (BTC) via bc1qm3gvq5kwlexdal8xurqncqgm22qtlh73gw2cvq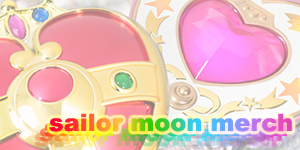 sailor moon crystal anime blu-rays and dvds
sailor moon funko pop! figures
sailor moon t-shirts and tops
sailor moon proplica item replicas
sailor moon tamashii nation figures
90s sailor moon anime dvds
-- more -->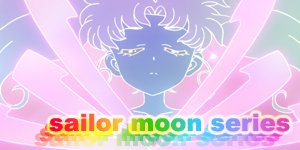 sailor moon crystal anime episode guide
sailor moon 90s anime episode guide
live action sailor moon tv series
sailor moon musicals
sailor moon manga
-- more -->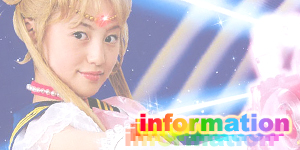 sailor moon characters
sailor moon locations
sailor moon voice actor interviews
sailor moon attacks
moonie mailbag
-- more -->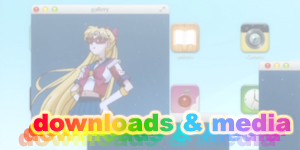 sailor moon podcasts
sailor moon drops on ios / android
sailor moon desktop wallpapers
sailor moon mobile wallpapers
sailor moon avatars
japanese sailor moon episodes

new english sailor moon episodes

-- more -->