Click the "Like" button at the bottom of a page to get it featured in this activity box for other Sailor Moon fans to see!

survey hosting


Only vote once. Sailor Moon Says!

Why were the missing episodes excluded from the English dub of the first two seasons of Sailor Moon?
During the process of adapting the first season of the Sailor Moon anime for an English speaking audience, five episodes of the original Japanese version were left out and never given an English audio release (though they can be found in their original Japanese audio with English subtitles on ADV's Sailor Moon Box Set
).
In addition to these five episodes, the final two episodes of the season were merged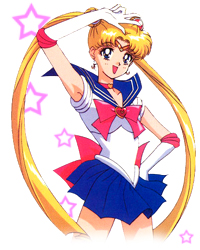 into one (the famous Day of Destiny) naturally with 50% of the footage cut to get the runtime down to that of an average episode.
No official reason has been given for these exclusions and edits though many fans have speculated that they were done due to violence or themes deemed inappropriate for young western viewers.
While this could very well be the case with the final two episodes (which featured the deaths of almost every character in the original version) and the second original episode (that showed school violence, sexual themes and sexist portrayals of female characters) there are other possible reasons.
The animation and story quality of the first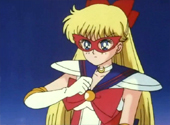 few episodes were very poor compared to the rest of the series and could have been cut due to quality concerns. Another reason could be simply pacing. If all the original episodes were left in it would have taken eight episodes (or eight weeks / two months in "viewer time" if the show aired once a week) until Sailor Moon met Sailor Mercury! That could have frustrated many viewers who were waiting for the other Sailors to appear and caused many fans to stop watching due to lack of interest.
The most likely reason though is probably due to simple contracts. When the initial batch of Sailor Moon episodes was bought and dubbed, the number of episodes was 65. These episodes ran through the first Japanese season and two thirds of the way through the second season (Sailor Moon R).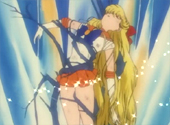 65 episodes is a very common number in American tv for tv series (try a Google search for "65 tv episodes") and DiC could have possibly been limited by this standard. If DiC adapted all the first 65 episodes of the Sailor Moon anime, the finale would have been the average monster of the day episode, A Charmed Life which would have left almost every running plot completely open and been a very unsatisfying ending. By cutting 5 episodes from the first season and one from the second season (all of which were fillers) and merging the season one finale into one episode the new 65th episode and the new series finale fell on Sibling Rivalry which featured a major battle with all the main characters,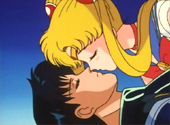 resolved (for the most part) the characters of the Four Sisters, revealed the Sailor Scouts identity to Rini and ended on a touching and funny scene that seemed very appropriate for a finale.
Whatever the reason for these famous "Missing Episodes", I hope you enjoy these complete illustrated episode guides detailing exactly what fans missed out on in their initial viewing of Sailor Moon and while I'm sure everyone has seen Day of Destiny, I can't recommend enough the original Japanese two parter that ended this classic first season for a very different end to what we know.

This question was answered in a general response to Moonies everywhere.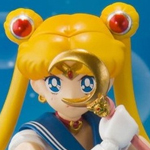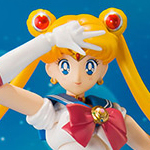 Bandai Tamashii Nations
Sailor Moon S.H. Figuarts Model!
Pre-Order NOW on Amazon.com!

Pre-Order NOW on Amazon.co.jp!

Pre-Order NOW on CDJapan.co.jp!
Pre-Order NOW on JList.com!
Sailor Moon Short Stories #2
Sailor Moon Short Stories #1
Sailor Moon Mug
Luna Plush Toy
Sailor Moon Box Set (Vol. #1-6)
Sailor Moon Luna & Artemis (Set of 2) Pins
Sailor Moon #10
Sailor Moon #11
Tuxedo Mask Mug
Sailor Moon #12
For a complete listing of all the new official Sailor Moon merchandise, check out my Sailor Moon Shopping Guide.

During the special Sailor Moon 20th Anniversary Talk Event in Tokyo, a new Sailor Moon anime due for worldwide release in the Summer of 2013 was announced! For all of the latest information on this exciting new anime, check out my New Sailor Moon Anime Information Page which will be updated constantly with news and images.

Pretty Guardian
Sailor Moon
Super Special DVD-BOX
Every PGSM episode and special!
Coming Soon: In November 2012, special Sailor Moon anime "Memorial DVD Selection" box sets will be released in Japan. Not much is known about these DVDs themselves or how much they will differ from the existing 20th Anniversary DVD Box Sets. Watch this space for news and images of these products.




Sailor Moon Tamashii Nations Shopping Guide
Sailor Moon Costume Shopping Guide
Sailor Moon T-Shirt Shopping Guide
How to Write to Naoko Takeuchi
Sailor Moon Manga Mistakes #9 + #10
2nd Gen English Sailor Moon Manga Shopping Guide
Sailor Moon Accessories Shopping Guide
Sailor Moon Phone Cases & Straps Shopping Guide