Click the "Like" button at the bottom of a page to get it featured in this activity box for other Sailor Moon fans to see!

survey hosting


Only vote once. Sailor Moon Says!

Every month I create a new poll for readers of Moonkitty.net to vote on covering all topics related to this site and Sailor Moon.
Here is an archive of the previous featured polls, their top three answers and links to their separate pages for you to view responses, comments and to vote yourself.
July 2012 - Ongoing: For the new Sailor Moon anime, which voice would you like for the English version? GO VOTE! Poll is on left side navigation menu.
May 2011 - July 2012: Manga and Scanlation Opinion Poll! 46% (702 votes) I only buy official releases, 26% (397 votes) I download scanlations and buy ALL the official releases, 23% (350 votes) I download scanlations and buy some official releases, 6% (90 votes) I only download scanlations.
September 2010 - May 2011: Which versions of Sailor Moon have you not seen all of yet? (Check all that apply) 41% of Moonies haven't seen all of the Musicals! 25% Live Action, 22% Manga and 12% Anime. Overall 3636 votes!
August 2010: How do you like to follow websites? 43% prefer to manually check the site for updates, 22% bookmark the site, 17% rely on Twitter to get updates, 7% like email newsletters, 6% use RSS feeds, 3% use social bookmarking, 1% (4 votes) use Amazon's Kindle
and 1% (3 votes) use another ereader.
July 2010: Would you buy the DiC dub on Blu-Ray or DVD if it was re-released? 64% of Moonies voted a resounding YES! 14% were unsure while a 22% screamed "No!" That's some great support for the Sailor Moon DVDs. Let's hope the companies involved hear us!
June 2010: What's your favourite version of Sailor Moon? The Sailor Moon Manga won with 43% of the votes! The Anime came in second with 31%. The Sailor Moon Musicals came in 3rd with 15% and the live action came in 4th with 10%. Sailor Moon Fan Art and Fan Fics just made it with 1% (6 votes) while the Sailor Moon Computer Games got 0% (4 votes). Total votes in the poll: 1044!
May 2010: What's your fave Sailor Moon anime season? Sailor Moon S is the favourite with 31% of the votes! Sailor Stars is 2nd with 26%. Sailor Moon 3rd with 20%, Sailor Moon R 4th with 13% and Sailor Moon SuperS is the least favourite with 10%. Total votes: 353.
December 2009: What do you look for in a good Sailor Moon site? Poll lost! Gah! But wallpapers were clearly the winner followed closely by avatars and character info.
Novemer 2009: Who's your favourite Sailor Soldier? Sailor Moon is #1 with 31% (243 votes), Sailor Jupiter #2 with 11% (89 votes) and Sailor Venus is #3 with 9% (71 votes). Poll was out of all the Sailor Soldiers.

Can't find what you want? Search Moonkitty.net with this search box. There's heaps of content below the surface. Sailor Moon Says! ;)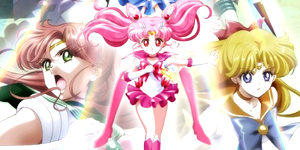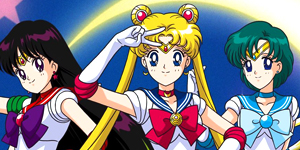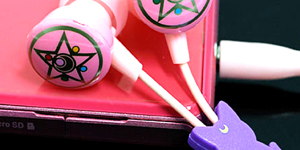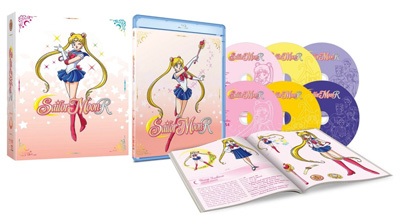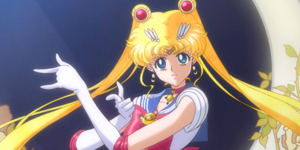 Sailor Moon Crystal Blu-rays and DVDs are on their way in a variety of collections!

Vol.5 DVD: CDJapan.co.jp / YesAsia.com / Amazon.co.jp

Vol.5 Blu-ray [limited edition]: CDJapan.co.jp / YesAsia.com / Amazon.co.jp

Vol.5 Blu-ray [regular edition]: CDJapan.co.jp / YesAsia.com / Amazon.co.jp
Vol.6 DVD: CDJapan.co.jp / Amazon.co.jp

Vol.6 Blu-ray [limited edition]: CDJapan.co.jp / YesAsia.com / Amazon.co.jp

Vol.6 Blu-ray [regular edition]: CDJapan.co.jp / Amazon.co.jp
For more information on these releases, check out my Sailor Moon Crystal Blu-ray and DVD Shopping Guide.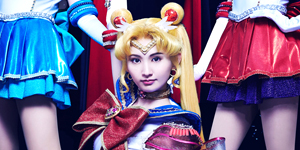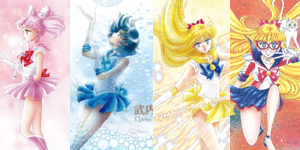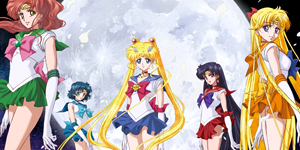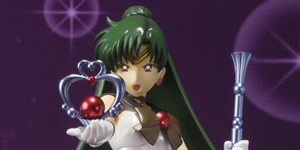 Sailor Moon Figures and Models
Check out these awesome, new, highly detailed, official Sailor Moon figures and models in the Shopping Guide! Coming soon; Sailor Mini Moon, Tuxedo Mask and Super Sailor Moon!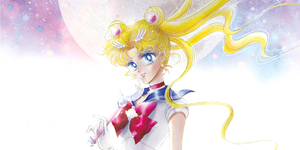 Sailor Moon 20th Anniversary
Memorial Tribute Album
CD: JList.com / Amazon.com
/ CDJapan.co.jp
YesAsia.com / Amazon.co.jp
DIGITAL: Amazon.com
/ Amazon.co.jp
Amazon.co.uk
/ Amazon.de

AUS iTunes / CAN iTunes / UK iTunes
USA iTunes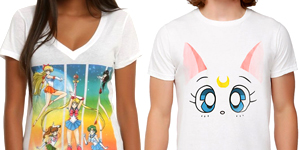 Official Sailor Moon T-Shirts


Lots of new Sailor Moon t-shirts for men and women have been released recently and are selling out very quickly. Find images and shopping links for all these new tees in the Sailor Moon T-Shirt Shopping Guide!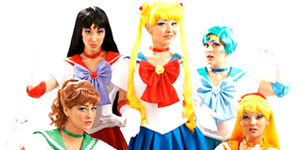 Sailor Moon Costumes
Get ready for the latest convention or costume party with some new and official Sailor Moon costumes and accessories! All listed with images and shopping links in the Sailor Moon Costume Shopping Guide!
For a complete listing of all the new official Sailor Moon merchandise, check out my Sailor Moon Shopping Guide.




"Can I affiliate with Moonkitty.net?"
"What is your favourite Sailor Moon anime episode?"
"Are the new Japanese Sailor Moon DVDs remastered?"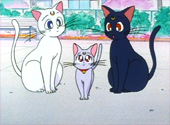 Sailor Moon SuperS
Much Ado About Kitten
Just when things couldn't get any stranger, a mysterious talking kitten appears claiming to be the daughter of Artemis! Is she telling the truth and where is she from?
read the full episode guide

Stay up to date with all of the latest Sailor Moon news and site updates by connecting with some (or all!) of the official Moonkitty.net social media accounts!
Follow Moonkitty.net on Twitter, Pinterest, Tumblr and Google+ and make sure to like the Moonkitty.net Facebook Page. You can also subscribe to the YouTube channel for Sailor Moon product video reviews, travel guides and other random Moonie media projects and the Sailor Moon News Roundup Podcast on Stitcher or iTunes.
Curious about the man behind Moonkitty.net? My name's Brad and you can find me on Twitter, Facebook, Google+, LinkedIn, Pinterest, YouTube, Vine, Instagram and the two new social networks, Ello and Tsu. Gamertag: 'Brad Cafe'.
When I'm not living and breathing Sailor Moon, I'm the Anime Expert over on About.com and writing about cafes for 25Cafes.com. Want to know more? Say "hi" via one of the services above and don't forget to smile! ~ Brad