survey hosting


Only vote once. Sailor Moon Says!
The rights to the Sailor Moon anime have recently been released and the show is gradually returning to the airwaves around the world. Make sure to bookmark this page and check back often as I will update it ASAP to include airdates, times and channels around the world.
Is Sailor Moon airing in your country? Let me know the channel and time it airs and I'll give you credit.
These times are referring to the original Sailor Moon anime. We currently don't know the times or channels which the new Sailor Moon anime (due for release in Northern-Hemisphere-Summer 2013) will air. Stay tuned though as I will update this page as soon as that information is made available.
The live action drama, Pretty Guardian Sailor Moon is currently off the air with no news of a rerun.
After Sailor Moon on DVD? Check out my Sailor Moon Shopping Guide for complete listings of the individual DVDs and box sets with links to where to buy them.

Japan
Weekdays @ 11am, 4pm & 9pm.
Sundays @ 6:30pm & 7pm
on Animax.
Italy
Daily @ 0:48am, 5:29pm & 9:20pm
on Hiro.
Albania
Weekdays @ 6:30pm
on Bang Bang.


By popular request, I've begun a weekly Sailor Moon newsletter to help fans stay up-to-date with all of the latest Sailor Moon news!

There's been so much happening recently with Sailor Moon Crystal, the new Sailor Moon musicals, new DVD and Blu-ray releases, and all of the new Sailor Moon merchandise announcements, that it's become almost impossible to stay up-to-date with absolutely everything. This email newsletter should help a lot. Simply sign up in the box below.

p.s. Subscribing is completely free and you'll only be getting one email a week from me (so no worries about me spamming you).

Can't find what you want? Search Moonkitty.net with this search box. There's heaps of content below the surface. Sailor Moon Says! ;)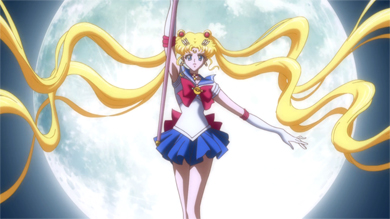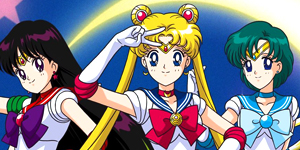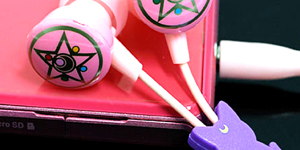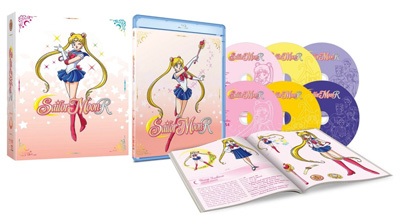 VIZ Media is releasing the the 90s Sailor Moon anime with the original Japanese audio and a new English dub.

Sailor Moon R Blu-ray & DVD Combo Pack 1
Sailor Moon R DVD Only 1
Sailor Moon R Blu-ray & DVD Combo Pack 2
Sailor Moon R DVD Only 2

For more information and shopping links for where to buy these DVDs and Blu-rays, check out my Sailor Moon 90s Anime Blu-ray and DVD Shopping Guide.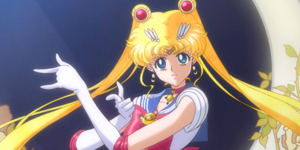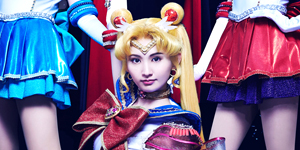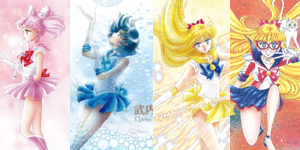 Official Sailor Moon Mobile Game!
The first official Sailor Moon mobile video game is here and it's called, SailorDrops! Now available to play for free on iOS and Android devices.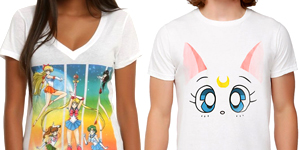 Official Sailor Moon T-Shirts


Lots of new Sailor Moon t-shirts for men and women have been released recently and are selling out very quickly. Find images and shopping links for all these new tees in the Sailor Moon T-Shirt Shopping Guide!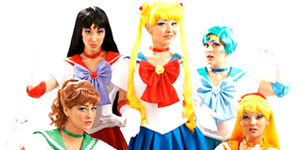 Sailor Moon Costumes
Get ready for the latest convention or costume party with some new and official Sailor Moon costumes and accessories! All listed with images and shopping links in the Sailor Moon Costume Shopping Guide!
For a complete listing of all the new official Sailor Moon merchandise, check out my Sailor Moon Shopping Guide.




"What happened to Luna, Artemis, Diana and Serena's family after Sailor Stars?"
"Where can I buy Sailor Moon transformation items?"
"Has Sailor Moon impacted or helped shape your life in anyway?"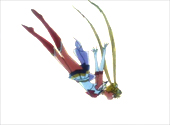 Sailor Moon SuperS
The Sweetest Dream
This is it! The dramatic finale to the fourth season of the anime, Sailor Moon SuperS! Can Super Sailor Moon save Super Sailor Mini Moon? A must watch episode!
read the full episode guide

Stay up to date with all of the latest Sailor Moon news and site updates by connecting with some (or all!) of the official Moonkitty.net social media accounts!
Follow Moonkitty.net on Twitter, Pinterest, Tumblr and Google+ and make sure to like the Moonkitty.net Facebook Page. You can also subscribe to the YouTube channel for Sailor Moon product video reviews, travel guides and other random Moonie media projects and the Sailor Moon News Roundup Podcast on Stitcher or iTunes.
Curious about the man behind Moonkitty.net? My name's Brad and you can find me on Twitter, Facebook, Google+, LinkedIn, Pinterest, YouTube, Vine, Instagram and the two new social networks, Ello and Tsu. Gamertag: 'Brad Cafe'.
When I'm not living and breathing Sailor Moon, I'm the Anime Expert over on About.com and writing about cafes for 25Cafes.com. Want to know more? Say "hi" via one of the services above and don't forget to smile! ~ Brad