Click the "Like" button at the bottom of a page to get it featured in this activity box for other Sailor Moon fans to see!

survey hosting


Only vote once. Sailor Moon Says!

Please explain the different time periods in Sailor Moon!
The different time periods continue to be a constant source of confusion for many Sailor Moon fans and with good reason.
To properly explain the different periods I will list them in chronological (by date / time) order.
The Silver Millenium is the time period that had Princess Serenity, Queen Serenity, Artemis, Luna, etc living on the Moon in the Moon Kingdom. Prince Endymion ruled the planet Earth. Queen Nehelenia was banished for the first time and Metallia influence Beryl which lead to the war between Earth and the Moon and subsequently the death of everyone on the Moon including Sailor Mars, Mercury, Jupiter and Venus. Sailor Saturn awoke and brought about the end of this time period,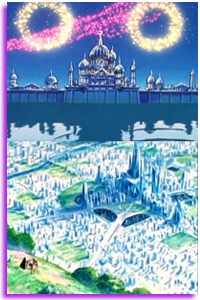 killing Uranus, Neptune and Pluto and presumably anyone else who was still alive.
Present Day is the time period we are living in now. All the princesses were reincarnated in this time period as school girls in Tokyo. They awoke as Sailor Scouts / Soldiers and fought several villains. After the defeat of Sailor Galaxia and the end of the Sailor Wars, Tuxedo Mask and Sailor Moon got married and Sailor Moon became Neo Queen Serenity which brings about...
Crystal Tokyo All the characters are still living their lives but this time period is set some time in the future. Not in a future reincarnated life. Small Lady is born, Neo Queen Serenity thus loses the ability to transform into Sailor Moon. Artemis and Luna have Diana. Sailor Mercury invents Luna P. The Black Moon and Wiseman attack Crystal Tokyo, etc.

In the manga there is a lot of speculation about the future time where Sailor Cosmos comes from and even Naoko Takeuchi has stated that she's left it open to interpretation. This future time can be seen as one of the following:
Distant Future (manga continuity) In a future time period after Crystal Tokyo, Sailor Chaos awakens and creates another epic galaxy-wide war. All the Sailors are killed. Neo Queen Serenity awakens as Sailor Cosmos and travels back to the past as Chibi Chibi to change the future.

or
Alternate Future (manga continuity) Sailor Galaxia kills everyone in the Sailor Wars and Sailor Moon flees instead of staying to fight. The Crystal Tokyo future is never created and is wiped from existence. Sailor Moon eventually powers up to Sailor Cosmos and travels back to the past as Chibi Chibi to change the future and make sure Crystal Tokyo is created instead of the apocalyptic future she helped create by running away.

I hope this helps clear things up! It is by no means a complete guide to the timelines (which I am working on) but should make it easier to understand.


Thanks to Sarah for asking this question via email.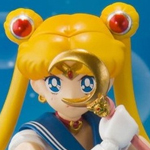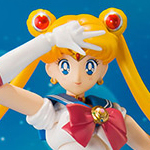 Bandai Tamashii Nations
Sailor Moon S.H. Figuarts Model!
Pre-Order NOW on Amazon.com!

Pre-Order NOW on Amazon.co.jp!

Pre-Order NOW on CDJapan.co.jp!
Pre-Order NOW on JList.com!
Sailor Moon Short Stories #2
Sailor Moon Short Stories #1
Sailor Moon Mug
Luna Plush Toy
Sailor Moon Box Set (Vol. #1-6)
Sailor Moon Luna & Artemis (Set of 2) Pins
Sailor Moon #10
Sailor Moon #11
Tuxedo Mask Mug
Sailor Moon #12
For a complete listing of all the new official Sailor Moon merchandise, check out my Sailor Moon Shopping Guide.

During the special Sailor Moon 20th Anniversary Talk Event in Tokyo, a new Sailor Moon anime due for worldwide release in the Summer of 2013 was announced! For all of the latest information on this exciting new anime, check out my New Sailor Moon Anime Information Page which will be updated constantly with news and images.

Pretty Guardian
Sailor Moon
Super Special DVD-BOX
Every PGSM episode and special!
Coming Soon: In November 2012, special Sailor Moon anime "Memorial DVD Selection" box sets will be released in Japan. Not much is known about these DVDs themselves or how much they will differ from the existing 20th Anniversary DVD Box Sets. Watch this space for news and images of these products.




Sailor Moon Tamashii Nations Shopping Guide
Sailor Moon Costume Shopping Guide
Sailor Moon T-Shirt Shopping Guide
How to Write to Naoko Takeuchi
Sailor Moon Manga Mistakes #9 + #10
2nd Gen English Sailor Moon Manga Shopping Guide
Sailor Moon Accessories Shopping Guide
Sailor Moon Phone Cases & Straps Shopping Guide