Despite the large online fanbase for the Sailor Moon Musicals, the shows have yet to see an official release of any kind outside of Japan. On this page you will find shopping information and disk reviews of every DVD (and box) released on NTSC Region 2 in Japan in the "Second Stage" Sailor Moon Musicals featuring Miyuki Kanbe.
With the listings of the Sailor Moon Musical DVDs you will see links to my DVD review of each disk (which features my in depth review of each disks' contents accompanied by screencaps of the menus) and their relevant pages at Buy from Amazon.jp
a very reliable online store that you can shop by.
Occasionally you may see plain text where a shopping or review link should be. This is most likely due to the item being unavailable on that online store or myself having not reviewed the disk yet and is nothing to worry about. You will also see links throughout my reviews to the musical guide of the musical on the relevant DVD. Likewise the Sailor Moon Musical Guides have links to these DVD reviews.
I hope you enjoy these pages and find them useful. If you have any questions, don't hesitate to contact me.
~ Brad

IMPORTANT NOTICE: Unfortunately Miyuki Kanbe's Sailor Moon Musicals have never been released on DVD and are only available on VHS and even these are hard to come by (hence the lack of shopping links). Fingers crossed for a new release for Sailor Moon's 20th Anniversary!

2000
Winter Special Musical
Transform : The Road to Becoming a Super Soldier (New Ver)
The Overture of Last Dracul

Read My Review / Buy from Amazon.jp

2000
The Decisive Battle in the Forest of Transylvania
A New Appearance! - The Soldiers Who Protect Chibi Moon

Read My Review / Buy from Amazon.jp
2001
Winter Special Musical
The Decisive Battle in the Forest of Transylvania (Revision)
The Strongest Enemy - Dark Cain's Puzzle

Read My Review / Buy VHS from Amazon.jp
2001
Spring Special Musical
The Final Chapter of Last Dracul
The Seal of Death Vulcan the Super Planet

Read My Review / Buy from Amazon.jp
Love Sailor Moon? Sign up for my free Sailor Moon newsletter to stay up-to-date with all of the latest Sailor Moon anime, manga, and merchandise news.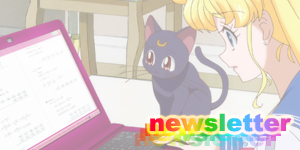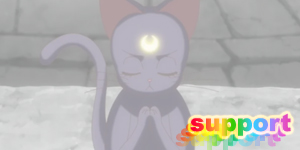 Enjoying the content on Moonkitty.NET? Please consider sending me a quick donation via Ko-Fi. Every little bit is appreciated and helps support me as I dedicate more time and resources into content creation for the site and its various associated projects.
Into crypto? You can send me some Bitcoin (BTC) via bc1qm3gvq5kwlexdal8xurqncqgm22qtlh73gw2cvq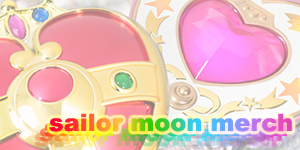 sailor moon crystal anime blu-rays and dvds
sailor moon funko pop! figures
sailor moon t-shirts and tops
sailor moon proplica item replicas
sailor moon tamashii nation figures
90s sailor moon anime dvds
-- more -->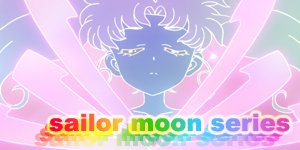 sailor moon crystal anime episode guide
sailor moon 90s anime episode guide
live action sailor moon tv series
sailor moon musicals
sailor moon manga
-- more -->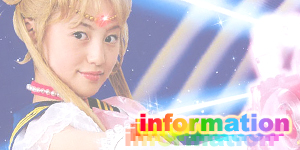 sailor moon characters
sailor moon locations
sailor moon voice actor interviews
sailor moon attacks
moonie mailbag
-- more -->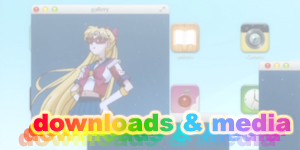 sailor moon podcasts
sailor moon drops on ios / android
sailor moon desktop wallpapers
sailor moon mobile wallpapers
sailor moon avatars
japanese sailor moon episodes

new english sailor moon episodes

-- more -->