In 2004 to help promote the live action Sailor Moon television series, the original Sailor Moon manga was re-released in Japan in a fresh updated format referred to as the "Shinsobon" version in Japanese.
To tie into the new tv show, the manga was rebranded with the official English title, Pretty Guardian Sailor Moon (previous manga and anime releases used Pretty Soldier Sailor Moon) and several attack names were changed to reflect those used by the live action characters (Moon Frisbee was changed to Moon Tiara Boomerang).
The artwork was also extensively touched up by Naoko Takeuchi with the majority of several pages being almost completely redrawn. Chapters were reorganised, reducing the overall number of volumes for the main story arc and sorting the side stories that had previously run alongside the main arcs into two separate "Short Stories" volumes and Codename Sailor V had it's three volumes combined into two rather thick ones. The side notes were replaced with new sketches and a few volumes included new comics in the back of the books drawn by Naoko Takeuchi that provided new insight into the creation of the series. These new comic strips were unfortunately not included in the English 2nd gen release which makes purchasing these Japanese volumes a necessity for completists.
First printings of the 2nd generation manga came with exclusive Sailor Moon stickers though these printings sold out very quickly. Almost immediately new printings were released without the stickers.
In late 2012 / early 2013, building up to release of the new Sailor Moon anime series this 2nd generation release saw a major reprint in Japan. This release of the 2nd generation manga is practically identical to the previous printings though the printing process had since been updated to incorporate digital printing which resulted in a slightly (and I do mean miniscule) more vibrant print. Another small change was Naoko Takeuchi's bio being removed from the inner flap and replaced with the series title and of course the fine print mentioning the new print year being updated to 2012 / 2013.
A new obi (promotion strap) was also included with basic promo text for the new anime and a ticket for an upcoming competition in Japan.
In short, while there have been slightly different versions of this 2nd generation Sailor Moon manga in Japan they are all practically identical and I would not recommend taking the time, effort and money to track down each varient. It would be like buying every reprint of a Harry Potter book that has the same cover image and identical interior content except for the print years in the fine print. Makes much more sense to collect releases with different covers or interior content (USA and UK versions have different dialogue). For Sailor Moon fans that means tracking down the English and Japanese (or other languages) of each first, second and third generation releases.
Hope you found this information useful and happy shopping Sailor Moon fans!
Are you a Sailor Moon fan? Sign up for my free Sailor Moon newsletter to stay up-to-date with all of the latest Sailor Moon anime, manga, and merchandise news.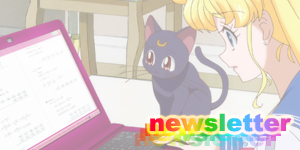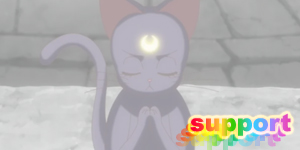 Enjoying the content on Moonkitty.NET? Please consider sending me a quick donation via Ko-Fi. Every little bit is appreciated and helps support me as I dedicate more time and resources into content creation for the site and its various associated projects.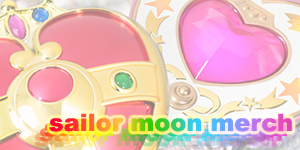 sailor moon eternal edition manga
sailor moon naoko takeuchi collection manga
sailor moon crystal anime blu-rays and dvds
sailor moon funko pop! figures
sailor moon t-shirts and tops
sailor moon proplica item replicas
sailor moon tamashii nation figures
90s sailor moon anime dvds
-- more -->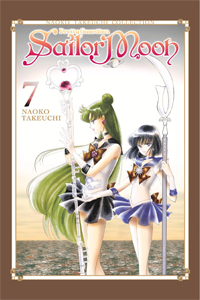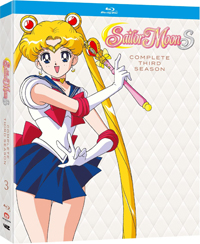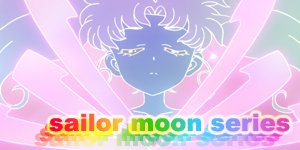 sailor moon crystal anime episode guide
sailor moon 90s anime episode guide
live action sailor moon tv series
sailor moon musicals
sailor moon manga
-- more -->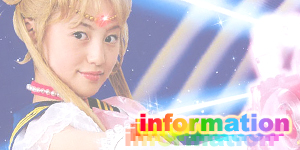 sailor moon characters
sailor moon locations
sailor moon voice actor interviews
sailor moon attacks
moonie mailbag
-- more -->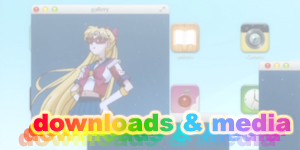 sailor moon podcasts
sailor moon desktop wallpapers
sailor moon mobile wallpapers
sailor moon avatars
sailor moon christmas content
-- more -->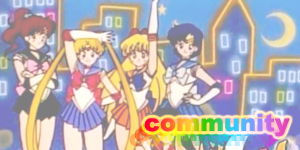 Stay up to date with all of the latest Sailor Moon news and site updates by connecting with me on some (or all) of the below social networks and platforms.