Interest in a live action English language Sailor Moon movie has been around ever since DiC (a sibling company of the Walt Disney Company) dubbed the first two seasons of the Sailor Moon anime.
The potential production however has yet to be officially greenlit and several parties have expressed interest in bringing the show to the big screen in the past decade.
Currently a Sailor Moon movie has not been confirmed though there has been some activity in the past decade.
This page will keep a record of any official live action Sailor Moon movie news. Fan speculation and rumours will not be posted here as they have no relevance to news or facts of any kind.
Want to know when new Sailor Moon movie news breaks? Sign up for Moonkitty.NET's News Feed or Email List (lower right corner).
Sailor Moon Says!
Sailor Moon Movie
FALSE Rumours
Sailor Moon Movie
Old News (Now Irrelevant)
The Walt Disney Company had originally seriously considered producing the Sailor Moon movie.
Geena Davis had been a lock for the role of Queen Beryl for a long time and had told several news sources and fans that she was a fan of the series and wanted to be involved in bringing it to the big screen as she believed the character of Sailor Moon was a great role model for young girls.
Sailor Moon Movie
Current / Confirmed News
In May 2006 rumours of Lindsay Lohan playing Sailor Moon surfaced. While 90% of the report (which claimed that Joss Whedon of Buffy fame would be writing and directing the movie) proved to be false the official MTV website interviewed Lohan and mentioned that she had been sent some materials concerning the rumoured Sailor Moon movie but that she had not read a script yet and was not sure if one had even been written.

The people behind the upcoming big-screen adaptation of the Japanese manga series "Sailor Moon" have sent her some materials to look at, she said, and fans have begun lobbying hard for Lohan to play the titular character, a rail-thin blonde known for her strong powers and sexy costumes.

"I read that [online] the other day," Lohan said of her supposed "Sailor" casting. "I haven't read the script; I don't even know if there is a script. ... I read a lot of things [online] that I don't know about myself that apparently people think are true."

This is interesting as it confirms that at least some people in the industry are still interested in bringing Sailor Moon to the big screen.
With a lot of retro cartoons and anime such as Transformers and Speed Racer being brought to the big screen, several news sources mentioned Sailor Moon as potentially being made into a movie though no official announcement has yet been made.

Love Sailor Moon? Sign up for my free Sailor Moon newsletter to stay up-to-date with all of the latest Sailor Moon anime, manga, and merchandise news.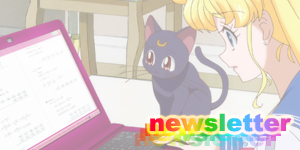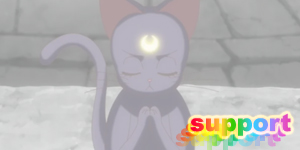 Enjoying the content on Moonkitty.NET? Please consider sending me a quick donation via Ko-Fi. Every little bit is appreciated and helps support me as I dedicate more time and resources into content creation for the site and its various associated projects.
Into crypto? You can send me some Bitcoin (BTC) via bc1qm3gvq5kwlexdal8xurqncqgm22qtlh73gw2cvq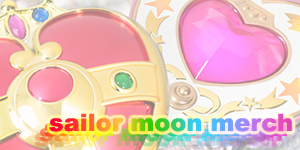 sailor moon crystal anime blu-rays and dvds
sailor moon funko pop! figures
sailor moon t-shirts and tops
sailor moon proplica item replicas
sailor moon tamashii nation figures
90s sailor moon anime dvds
-- more -->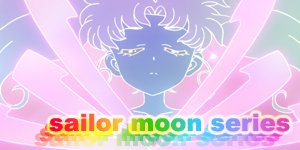 sailor moon crystal anime episode guide
sailor moon 90s anime episode guide
live action sailor moon tv series
sailor moon musicals
sailor moon manga
-- more -->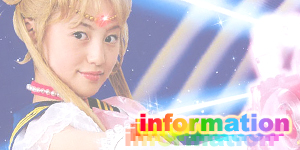 sailor moon characters
sailor moon locations
sailor moon voice actor interviews
sailor moon attacks
moonie mailbag
-- more -->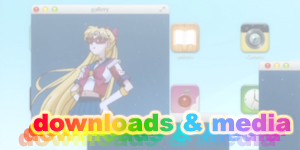 sailor moon podcasts
sailor moon drops on ios / android
sailor moon desktop wallpapers
sailor moon mobile wallpapers
sailor moon avatars
japanese sailor moon episodes

new english sailor moon episodes

-- more -->