Where can I buy Sailor Moon DVD boxsets?
Unfortunately right now (June, 2009) all the official English subtitled and dubbed Sailor Moon DVDs are out of print making them next to impossible to find in any store.
If anything, the DiC English dub DVDs were released in most English speaking countries so they could be the easiest to find. The S and SuperS seasons and English subtitled /

Japanese audio boxsets of the first two seasons were only released in the US making them next to impossible to find in store.
I highly recommend checking out my Sailor Moon Shopping Guide which has links to online stores that still have these DVDs in stock. Many of these stores such as Amazon.com
accept pretty much every credit card as well as bank transfers making shopping rather easy for anyone.
A tip I have is to even search the international Amazon stores for English Sailor Moon products such as the DVD boxsets. Amazon.co.jp
for example has quite a few American Sailor Moon DVDs and even the manga (very rare!) in stock for comparable prices.
With even the the English DVDs and manga being out of print nowadays, the general rule with Sailor Moon merchandise right now is "See it? Buy it!".
2010 Update: The Japanese DVDs have been re-released in special 20th Anniversary DVD Box Sets! You can find a complete listing of these new Sailor Moon DVD Box Sets here

Video Answer: I also answered this question in a Moonie Mailbag YouTube video! Check it out on YouTube.
Love Sailor Moon? Sign up for my free Sailor Moon newsletter to stay up-to-date with all of the latest Sailor Moon anime, manga, and merchandise news.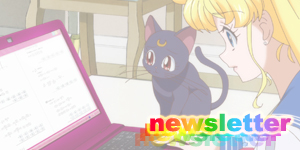 Sign up for my free Sailor Moon email newsletter to get the latest Sailor Moon news sent straight to your inbox. Check it out!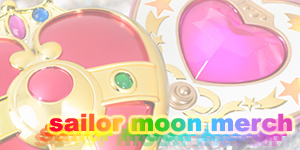 sailor moon crystal anime blu-rays and dvds
sailor moon funko pop! figures
sailor moon t-shirts and tops
sailor moon proplica item replicas
sailor moon tamashii nation figures
90s sailor moon anime dvds
-- more -->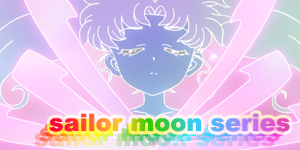 sailor moon crystal anime episode guide
sailor moon 90s anime episode guide
live action sailor moon tv series
sailor moon musicals
sailor moon manga
-- more -->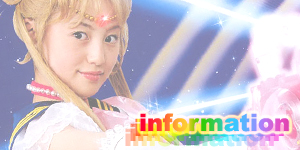 sailor moon characters
sailor moon locations
sailor moon voice actor interviews
sailor moon attacks
moonie mailbag
-- more -->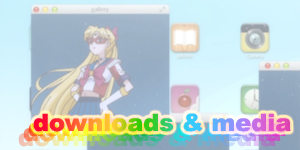 sailor moon podcasts
sailor moon drops on ios / android
sailor moon desktop wallpapers
sailor moon mobile wallpapers
sailor moon avatars
japanese sailor moon episodes

new english sailor moon episodes

-- more -->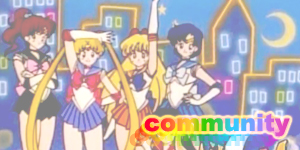 Stay up to date with all of the latest Sailor Moon news and site updates by connecting with me on some (or all) of the below social networks and platforms.
Twitter
Facebook
Telegram
Minds
YouTube
Odysee
Substack
Pinterest
Flipboard
Looking to connect with other Sailor Moon fans? Come on over and join the Moonkitty.NET Facebook Group!