English Sailor Moon Manga: The Sailor Moon manga has finally been re-released in English! Here are both the current volume and the next one. For more information on this release as well as reviews and shopping links to other volumes check out my Sailor Moon English Manga Shopping Guide.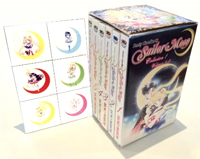 Sailor Moon Manga Box Set 1
Contains manga volumes 1 to 6 and
comes with bonus stickers.
Amazon.com
/ Amazon.ca
/ Amazon.co.uk

Amazon.jp
/ BookDepository.com
FishPond.com.au / FishPond.co.nz


Sailor Moon Manga Box Set 2
(29th October)
Contains manga volumes 7 to 12.
Amazon.com
/ Amazon.ca
/ Amazon.co.uk

Amazon.co.jp
/ BookDepository.com
FishPond.com.au / FishPond.co.nz
Coming Soon: Japan will be seeing a re-re-release of the Sailor Moon manga sometime in 2013. These volumes will be in a special large A4 size format, possibly more colour pages and re-edited from 14 volumes down to 10. Sailor V will also be re-re-released in this format in one special volume. Check back for more details and images that are sure to be announced soon. No release date has been set.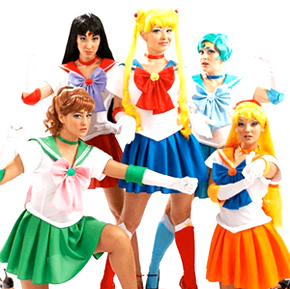 Get ready for Halloween with new, official Sailor Moon costumes and accessories! All listed with images and shopping links in the Sailor Moon Costume Shopping Guide!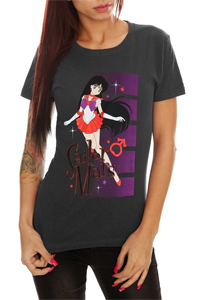 Buy on Amazon.com
more new sailor moon t-shirts here

"Do you prefer Usagi (Serena) with Seiya or Mamoru (Darien)?"
"Do you think Sailor Moon could have lasted longer as an anime?"
"Which is your favourite Sailor Moon pairing?"



TsubasaAnime.net: A guide to CLAMP's anime and manga series Tsubasa Reservoir Chronicle, xxxHolic and their crossovers in Kobato., Drug & Drop and other CLAMP series such as the new Gate 7 and the classic Card Captor Sakura.
25Cafes.com: My travel blog featuring 100% smoke free cafes in Tokyo, Japan. Also covers cafes in Yokohama and soon to expand to other cities in Asia and around the world.
StarbucksMug.com: Where I blog about my growing Starbucks mug collection.
@Shuttlecock: Stalk me on my personal Twitter account as I talk about living in Japan, learning Japanese and Mandarin Chinese, non-Sailor Moon animes and other random topics.


Can't find what you want? Search Moonkitty.net with this search box. There's heaps of content below the surface. Sailor Moon Says! ;)