Any news on new Sailor Moon dolls?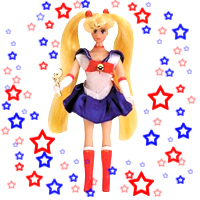 The ever popular Sailor Moon Dolls
seem to be on hold at the moment though several can still be found on Amazon
for pretty good prices.
No news on any new dolls though odds are we'll see something new in the future, especially with the 20th Anniversary coming up!

Thanks to Codename Sailor Earth for asking this question via Twitter.
Love Sailor Moon? Sign up for my free weekly newsletter to stay up-to-date with all of the latest Sailor Moon anime and merchandise news.