survey hosting


Only vote once. Sailor Moon Says!


Sailor Moon Sailor Stars
Japanese Closing 3
First Appearance: Episode 200


In celebration of the final episode of the entire Sailor Moon anime a special closing credits were created set to the original opening theme song, Moonlight Densetsu (Moonlight Legend).
Photos are shown featuring Sailor Moon, Luna and Artemis, the Inners and Outers continuing their lives after the final battle with Sailor Galaxia. Princess Kakyu and the Three Lights are also shown watching Sailor Moon from afar.






In one of the final shots, Sailor Moon is shown flying the cosmos with Sailor Galaxia and her Star Seed, Sailor Chibi Chibi Moon alongside her. This suggests that Chibi Chibi continued to have her own personality after returning to Galaxia though it's also entirely possible that this image is purely thematic and was created as a celebration of the three characters.



Interestingly enough, while Tuxedo Mask bookends the credits with his scene under the moon with Sailor Moon, the character isn't shown at all in any of the individual shots. Sailor Mini Moon and Diana are also noticeably absent. Since these three characters didn't play a major role in the major story arc of Sailor Stars though that may be the reasoning behind their exclusion.
The credits finish with the voices of Sailor Moon and the Inners announcing as the words appear on the screen in Japanese that this is the end.
--> Return to Sailor Moon Sailor Stars Main <--
Love Sailor Moon? Sign up for my free weekly newsletter to stay up-to-date with all of the latest Sailor Moon anime and merchandise news.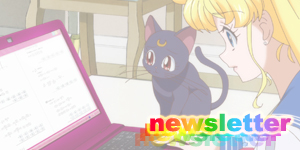 | | | |
| --- | --- | --- |
| | Stay up-to-date with all of the latest Sailor Moon news by signing up for my free, weekly, Sailor Moon email newsletter. | |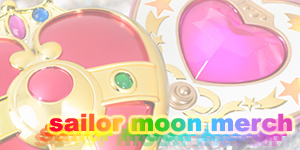 sailor moon crystal anime blu-rays and dvds
sailor moon funko pop! figures
sailor moon t-shirts and tops
sailor moon proplica item replicas
sailor moon tamashii nation figures
90s sailor moon anime dvds
-- more -->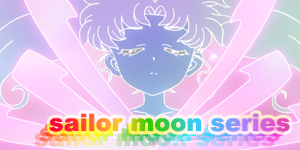 sailor moon crystal anime episode guide
sailor moon 90s anime episode guide
live action sailor moon tv series
sailor moon musicals
sailor moon manga
-- more -->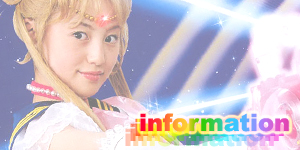 sailor moon characters
sailor moon locations
sailor moon voice actor interviews
sailor moon attacks
moonie mailbag
-- more -->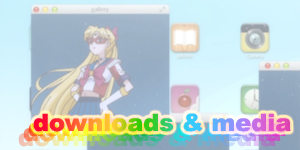 sailor moon podcasts
sailor moon drops on ios / android
sailor moon desktop wallpapers
sailor moon mobile wallpapers
sailor moon avatars
japanese sailor moon episodes

new english sailor moon episodes

-- more -->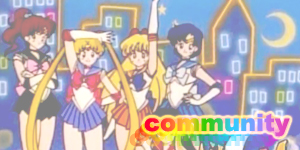 moonkitty.net on twitter
moonkitty.net on pinterest
moonkitty.net's google+ page
moonkitty.net facebook page
follow brad on twitter
brad's google+ page
anime, geek, and fashion pins on pinterest
brad's collection of vines
follow brad on instagram
brad on ello and tsu
xbox one gamertag: 'brad cafe'
follow brad on facebook