Pretty Guardian Sailormoon first aired on the 4th of October 2003 and continued for 49 episodes, the last of which aired on the 25th September 2004. The conclusion to the series, featuring the long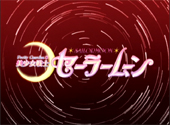 awaited wedding of Usagi and Mamoru was released on DVD in the form of the Special Act on the 16th of October 2004 and a few months later on the 25th of March 2005 Act Zero was released also on DVD featuring a prequel Act to the series focusing on Sailor V with cameos from all the main characters from the series in events that happened prior to Act 1.

The live action show is an interesting creature. While at times it can seem as if it's the manga come to life in terms of accuracy, every so often, and especially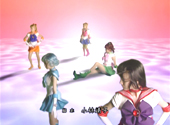 towards the second half of the series, the writers become much more ambitious and proceed into a much more emotionally complex area of Sailormoon that neither the manga, anime nor even the musicals have taken us yet. For the first time in Sailormoon history we see Ami and Rei deal with the lack of parenting in their lives and actually meet Ami's mother and Rei's father (and mother in a flashback) giving us a much more real image of the girls. Minako is forced to deal with a life threatening illness, the effects of which exposess the viewer to a much darker Minako than we're used to.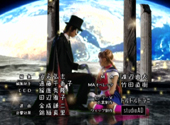 Makoto is given some serious romantic development and even Mamoru gets some much needed subplots with an upcoming wedding (not to Usagi!) and a closer look at his relationship with the four generals (who also get their moments, individually, to shine).
Moments such as the turning of a Sailor Soldier, the death of another, a lovers fight to the finish and the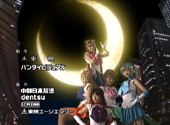 ultimate tragic finale stand as not just highlights of this live action rendition of the Sailormoon mythos but also fan favourite Sailormoon moments regardless of the media. Moonies who were disapointed when certain manga elements weren't implemented in the anime will be pleased to see many used here. Many will be intrigued by the original characters created solely for this version, ala Hina, Mio and Sailor Luna and everyone will be sucked into the new, yet familiar world of Pretty Guardian Sailormoon.
Act Zero
1
2
3
4
5
6
7
8
9
10
11
12
13
14
15
16
17
18
19
20
21
22
23
24
25
26
27
28
29
30
31
32
33
34
35
36
37
38
39
40
41
42
43
44
45
46
47
48
49
Special Act